At the request of the Biden White House, the Jan 6 committee has agreed to defer its attempt to get hands on several pages of documents from the previous administration under Donald Trump.
According to Associated Press, this is in response to concerns by the Biden administration that releasing all the requested documents could compromise executive privilege and national security. Trump's efforts to cite executive privilege to block the release of records connected to Jan 6, the day when the Capitol was attacked, have been repeatedly rejected by President Joe Biden. But Biden's White House is now working with the committee investigating the riot to shield some records from being turned over.
In a Dec. 16 letter from the White House counsel's office, the agreement to keep some Trump administration documents away from the committee is mentioned. In one of two letters to the committee, White House deputy counsel Jonathan Su wrote that the records for which the committee has agreed to defer or withdraw its request don't seem to "bear on the White House's preparations for or response to the events of Jan. 6, or on efforts to overturn the election or otherwise obstruct the peaceful transfer of power."
Committee spokesman Tim Mulvey said that the panel has "agreed to defer action" on certain documents. He also mentioned that the Select Committee will "continue to engage with the executive branch" to ensure they get access to all the information relevant to their investigation.
After Trump took to the courts to block the records releases, a federal appeals court ruled earlier this month against the former President. He has filed an appeal to the Supreme Court, though it is yet to decide whether to take up the case or not.
Meanwhile, representative Liz Cheney shot back at Trump after he reprimanded the committee regarding its move on backing off a request for hundreds of records from Trump White House, reported Washington Examiner.
Trump said in a statement Wednesday that the reason why the records request was dropped is that they don't want this "horror show to happen to Biden and Hunter in three years." He was referring to controversies involving Hunter Biden, who is the president's son.
Cheney, who is the vice chairwoman of the committee, responded by saying that his claim was "false."
She tweeted that the committee is "actively litigating" to obtain the documents that Trump is trying to hide. She wrote that the panel "will not allow him to hide the truth about Jan. 6, or his conduct" from Americans.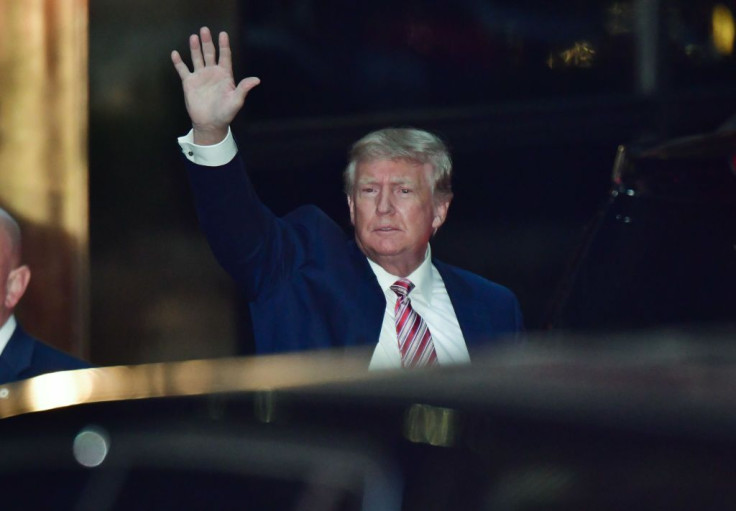 © 2023 Latin Times. All rights reserved. Do not reproduce without permission.