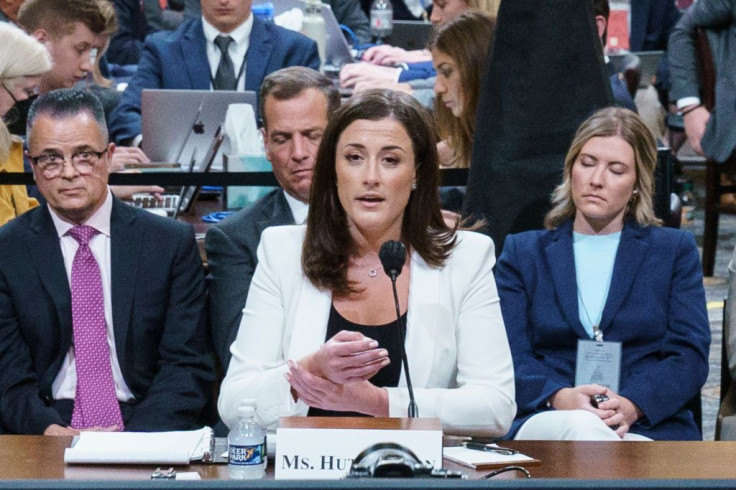 Former President Donald Trump once again slammed Cassidy Hutchinson, a former top assistant to Trump chief of staff Mark Meadows, over her testimony before the Jan. 6 committee.
Trump posted Monday on his Truth Social page, "Lyin' Cassidy Hutchinson, who the Fake News Media refuses to properly reveal, recently called the January 6 Unselect Committee 'B.S.' Gee, that wasn't reported by LameStream!" Trump was referring to a Daily Caller report which alleged that on Feb. 1, Hutchinson sought assistance from the American Conservative Union's First Amendment Fund after being subpoenaed by the committee that's investigating the Jan. 6, 2021 riot.
The first text reportedly from Hutchinson was about her introducing herself and asking the person if they "still work for the Schlapp's (sic) at the ACU?" The recipient, who was identified only as a "conservative activist," responded with, "Hi, Yes!" In the second Hutchinson text, she asked the person if they happen to know a First Amendment fund point of contact she could reach out to.
She wrote that she was subpoenaed in early November, but the Jan. 6 committee waited to serve her "until last week." The third message from her said that she had to accept service because the "(US Marshalls (sic) came to my apartment last Wednesday, but I haven't made contact with the Committee." She wrote that she was just on a "tight timeline and just trying to figure out what my options are to deal with this bs."
Hutchinson testified on June 28, and shortly after that ACU chairman Matt Schlapp tweeted that she had reached out for assistance. He added that he was "pleased" the organization did not assist her.
He wrote, "Relaying WH hallway gossip as fact does not qualify as first person testimony."
Hutchinson has been the focus of Trump's ire since her testimony, reported New York Post. Talking about her in an interview, Trump said that she is "living in a fantasy land," and that she's a "social climber."
Her testimony included many jaw-dropping revelations about the former President's actions on the day the U.S. Capitol riot happened. According to her testimony, he tried to grab the steering wheel of the SUV he was being driven in. He apparently lunged toward Secret Service agent Robert Engel when Trump was told that he could not join his supporters at the U.S. Capitol on Jan. 6 last year.
As for the Jan. 6 committee, the members are not describing plans to verify Hutchinson's claim that Trump lunged at the Secret Service agent, reported Fox News.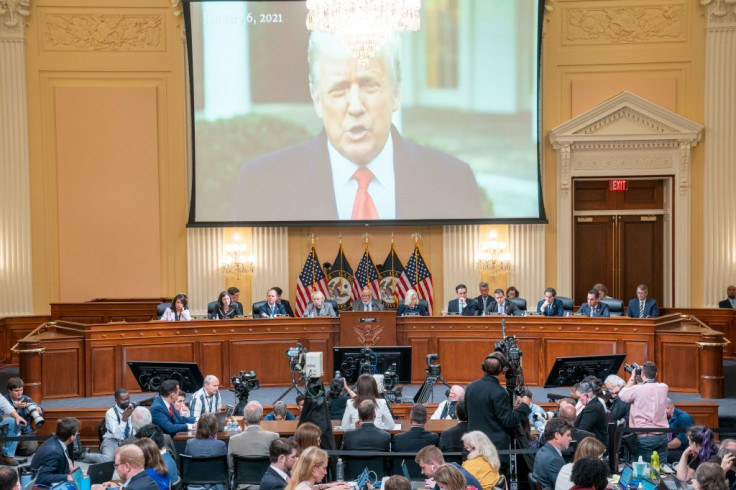 © 2023 Latin Times. All rights reserved. Do not reproduce without permission.