The Jan. 6 committee's chairman Bennie Thompson said Tuesday that the panel is not expecting to call Donald Trump to testify about potentially unlawful schemes to stop the certification of Joe Biden's 2020 election victory.
The committee that has been investigating the Jan. 6, 2021 attack on the Capitol has been weighing for months whether to seek voluntary cooperation or subpoena the former U.S. President, reported The Guardian. Thompson, a Mississippi Democrat, said that it is "not our expectations to do that." He contended that Trump's testimony was not required to advance the committee's evidence of the former President's efforts to subvert the 2020 election, reported Politico.
Thompson told reporters that they are not sure that the "evidence that we receive can be any more validated with his presence." He added that he thinks the concern is whether or not "he would add any more value with his testimony."
Discussions with former Vice President Mike Pence were ongoing, said Thompson. He had previously suggested that Pence's testimony may not be necessary in light of high-level cooperation from his top advisers. The former Vice President could serve a unique role to the committee, as he could function as both a witness to attempts to overturn the election as well as a victim. He was targeted by Trump supporters who attacked the U.S. Capitol to prevent Congress from certifying Biden's election.
One of the committee's final high-level questions is whether the panel would seek Trump's testimony. Thompson said that no decision had been made, but that it's "not in the day-to-day wheelhouse of our discussions."
Jan. 6 committee members have expressed increasing skepticism about the value of testimony from the former President, who has repeatedly claimed the election was stolen. Committee members Zoe Lofgren and Pete Aguilar declined to elaborate on the panel's approach to Trump.
The panel is gearing up for a series of public hearings next month to unload its findings. Thompson said that they are still in the middle of an "aggressive investigation as we prepare for our hearings." He added that things come up, they address them as they come up, and that there's no "cutoff for issuing subpoenas."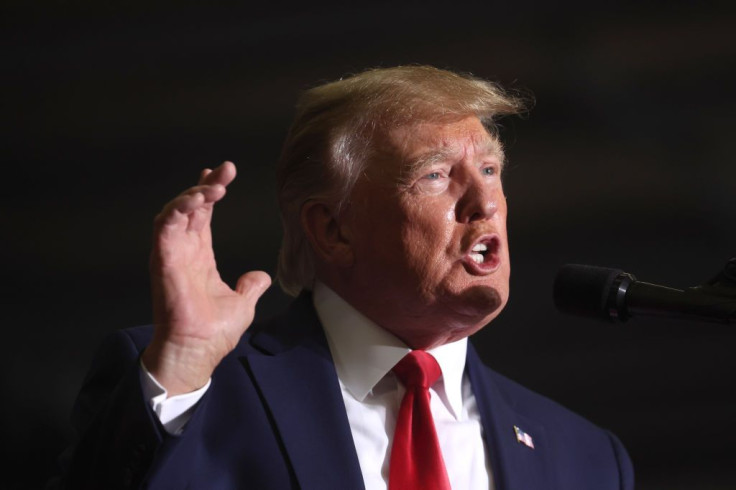 © 2023 Latin Times. All rights reserved. Do not reproduce without permission.