Former US President Donald Trump could land in trouble in connection with the Jan. 6 riot as civil lawsuits against against him can now move forward.
Judge Amit Mehta wrote Friday that Trump's statements to his supporters before the riot last year "is the essence of civil conspiracy." This is because the former President spoke about himself and rallygoers working "towards a common goal" of fighting and walking down Pennsylvania Avenue, reported CNN. Mehta said that Trump's Jan. 6 rally speech can "reasonably be viewed as a call for collective action."
Two lawsuits were brought by Democratic House members, who alleged that they were threatened by Trump and others. The threats were allegedly part of a conspiracy to stop the congressional session that would certify the 2020 presidential election, which Trump had lost, on Jan. 6, 2021. The lawmakers want the former President to bear responsibility for directing the assaults. The third lawsuit was filed by Capitol Police officers who defended the US Capitol on the day of the insurrection.
In a major loss in court for Trump, Mehta said that the three lawsuits could move toward a trial. The judge wrote that to deny an American President "immunity from civil damages is no small step." He said that the court "understands the gravity of its decision, but the alleged facts of this case are without precedent."
Mehta noted that the President's actions in this case don't relate to "his duties of faithfully executing the laws, conducting foreign affairs, commanding the armed forces, or managing the Executive Branch." According to the judge, Trump's actions "entirely concern his efforts to remain in office for a second term." He explained that these are "unofficial acts, so the separation-of-powers concerns that justify the President's broad immunity are not present here."
Trump's lawyers are likely to appeal Mehta's decision, which was made at the trial-level Washington, DC District Court. As for Trump's allies who also spoke at the Jan. 6 rally -- his son Donald Trump Jr., Trump's lawyer Rudy Giuliani, and Republican Representative Mo Brooks, Mehta said that he would dismiss the claims against them.
Troubles for Trump are yet to come to an end. The 15 boxes of White House records from the time he was the President was found stored at his Mar-a-Lago residence. It reportedly contained classified national security information. This puts him in violation of a number of federal criminal statutes, and so the Justice Department has been informed about it, Independent reported.
Meanwhile, his new social media venture, Truth Social, appears to be ready to get launched Monday. According to Reuters, in a series of posts Friday, a verified account for the network's chief product officer, Billy B, answered questions on the app from people who were invited to use it during its test phase. One user asked him when the app would be released to the public. The executive responded by saying that they are currently "set for release in the Apple app store for Monday."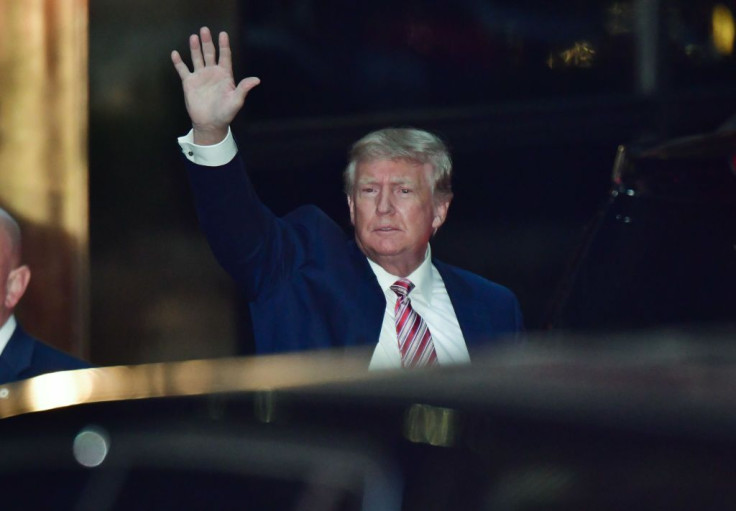 © 2023 Latin Times. All rights reserved. Do not reproduce without permission.