Former US President Donald Trump took his White House records with him to Mar-a-Lago, Florida is one of the revelations, and it is creating a political headache for him and a potential legal one as well.
House lawmakers have launched an investigation related to the records. The National Archives and Records Administration (NARA) has also reportedly requested the Department of Justice (DOJ) to look into it. The Federal Bureau of Investigation (FBI) and the Justice Department are yet to comment on what, if anything, they will do, reported the Associated Press.
The DOJ often gets referrals from Congress and other government agencies when those agencies come upon conduct they think might break the law, and sometimes those referrals result in investigations and criminal charges. The Department might be receiving many referrals, but it is generally not bound to take any action suggested to it by another agency.
It was reported last week that NARA asked the DOJ to investigate the discovery of 15 boxes of White House records that were retrieved from Trump at his Mar-a-Lago resort. According to The Washington Post, some of the those records were clearly labeled classified. They included some documents designated "top secret."
Following the recovery of boxes, Trump denied any wrongdoing, reported PEOPLE. Trump issued a statement saying that "following collaborative and respectful discussions," the NARA "openly and willingly arranged with President Trump for the transport of boxes that contained letters, records, newspapers, magazines, and various articles."
But NARA also wants the DOJ to look into the ripped up records that were both "sensitive and mundane," something that the former president had a habit in office.
As of now, there are many issues potentially at play, including the Presidential Records Act. According to it, presidential records are the property of the US government rather than belonging to the American leader himself.
Representative Carolyn Maloney, the chair of the House Oversight Committee, said in a statement announcing the investigation that under the law, Trump was required to hand over the documents to the National Archives before leaving office. She also said that lawmakers are seeking information about the contents of the boxes recovered from his resort.
Another statute, punishable by up to three years behind bars, makes it a crime to intentionally destroy or hide government documents. The handling of classified material is a potentially more serious issue. David Laufman, former head of the DOJ's counterintelligence section, thinks that the "obvious legal issue presented is whether the removal of classified information from the White House and its transport and storage at Mar-a-Lago — a place unauthorized to keep classified information — was a violation of law." Laufman, who was involved in the 2016 investigation into former Secretary of State Hillary Clinton, added that if so "whether it merits criminal prosecution."
There are several statutes governing classified information, which includes a law punishable by up to five years in jail. It makes it a crime to remove such records and retain them at a location that's unauthorized.
Meanwhile, Trump's telephone habits have become a problem for Jan. 6 committee that is investigating the riot, according to CNN. The committee is finding it difficult to track down whom Trump spoke with and when on Jan. 6, 2021. That's because of his unorthodox phone habits while in office. According to sources, Trump often used other people's telephones to communicate with his supporters and family.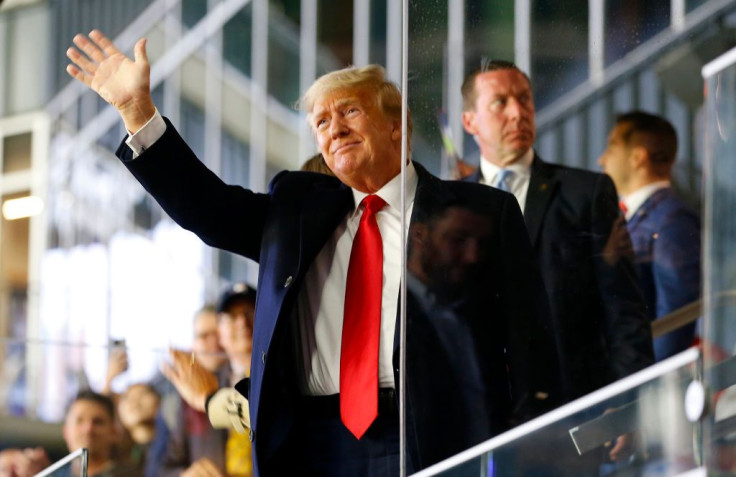 © 2023 Latin Times. All rights reserved. Do not reproduce without permission.