It was in 2018 that the story of Donald Trump's affair with adult film star Stormy Daniels popped up. Trump, who was the US President at the time, reportedly used a Secret Service agent's phone in an attempt to connect with his wife Melania Trump.
After the Daniels story emerged, Trump was on the golf course trying to reach Melania from his phone, but she did not answer, a source told CNN. So Trump used a Secret Service agent's phone to try to reach her. Melania then took the call. According to the source, the agent was not pleased his phone had been used for this purpose.
Daniels had alleged that she and Trump had sex in 2006 which was just a year after he and Melania had got married, according to Business Insider.
The source also said that Trump had an "aversion to anyone listening to his calls." The source added that the former President would often use phones belonging to a Secret Service agent or a nearby aide or to call up people. Trump treated the phone as a lifeline, according to the source, who said that he "took everybody's calls."
This comes as Trump's phone records are being scrutinized by the committee investigating the Jan. 6, 2021, insurrection. The panel reportedly found gaps in official White House call logs of Trump era. The hours-long gap reportedly happened after Trump spoke with his supporters at the Ellipse on Jan. 6, 2021 and lasted until he addressed people of America from the White House Rose Garden, reported Daily Mail. The sources said that Trump might have decided not to make or take calls during that time period or he could have been utilizing other devices.
The Jan. 6 committee is yet to search Trump's personal phone records or other people's call records.
Sources also claimed that the former president could be hard to reach, especially if he didn't want to speak with the person calling him. A former Trump aide said, "He liked to talk to people he agreed with." Other sources said that the best way to reach Trump when he was the President was by contacting his chief of staff Mark Meadows or his daughter Ivanka Trump.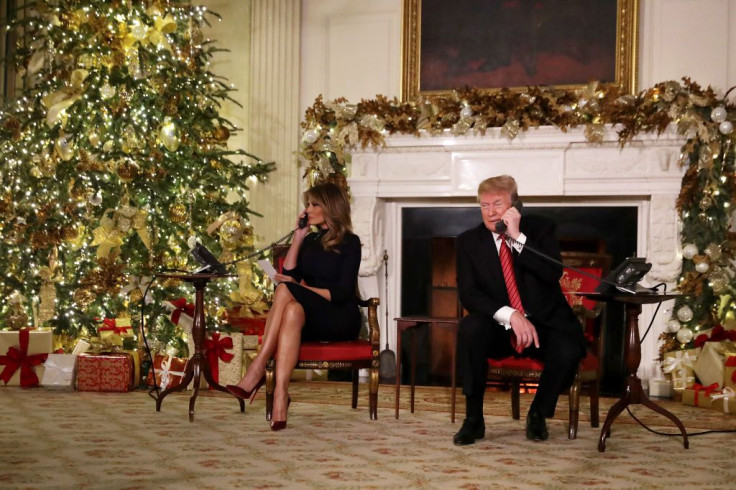 © 2023 Latin Times. All rights reserved. Do not reproduce without permission.