After news of former President Donald Trump's alleged affair with porn star Stormy Daniels before he took office popped up, former First Lady Melania Trump found ways to take revenge, according to a new book.
Her former press aide and chief of staff Stephanie Grisham wrote in her new book, "I'll Take Your Questions Now, What I Saw at Trump White House," that the former FLOTUS used subtle methods to get back even though she kept her composure in public. One of her methods included going for her husband's State of the Union address in a separate motorcade to the Capitol, according to Daily Mail.
Grisham, who became Melania's spokeswoman before being elevated to White House press secretary and communications director from July 2019 to April 2020, chose a "handsome" military aide to accompany Melania when she entered the Capitol. The author wrote, "I laughed to myself because I'd seen the woman navigate dirt roads in her heels."
According to Grisham, when Trump tried to deny the affair, his wife said, "Oh, please, are you kidding me?" and used an expletive saying that she doesn't believe any of that. Grisham wrote that Melania got furious when the affair got highlighted in a Wall Street Journal story, and it came to light that her husband reportedly paid $130,000 to keep the affair a secret.
Once Grisham helped write a statement for Melania asking for privacy, with an intent to concentrate on being a mom, wife and First Lady, but the author said that the former First Lady had her aide remove the word "wife."
For her book, Grisham was slammed by Trump and his wife as a vengeful former employee seeking a payday, reported Business Insider. Melania's office called the book "an attempt to redeem herself after a poor performance as press secretary, failed personal relationships, and unprofessional behavior in the White House." While, Trump's spokeswoman Liz Harrington said that the book "is another pitiful attempt to cash in on the President's strength and sell lies about the Trump family."
Grisham also claimed that Trump's secret visit to Walter Reed two years ago appeared to be for a routine colonoscopy even though she did not use the term colonoscopy in her book, but heavily implied that's what the trip was for, as per CNN. She said that his hospital visit was a "common procedure" during which "a patient is put under."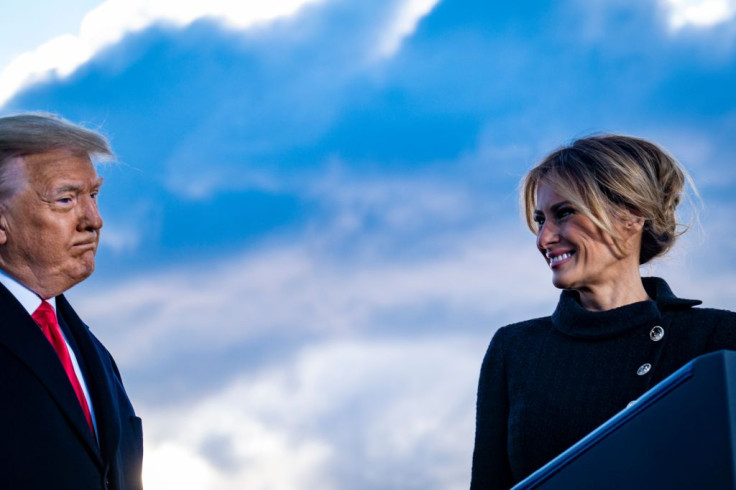 © 2023 Latin Times. All rights reserved. Do not reproduce without permission.