The National Archives has reportedly approached the Department of Justice (DOJ) to investigate Donald Trump's way of handling White House documents when he was serving as the US President.
A source said that the agency is seeking a review of whether the former President violated the Presidential Records Act, reported CNN. Under the act, all the documents created by American Presidents need to be turned over to the National Archives at the end of their administrations.
A source told CBS News that a referral does not necessarily mean that an investigation will be launched. Referrals like these are seen as standard procedure when there are possible criminal violations, the source added.
In a statement Wednesday, the National Archives said that they do not comment on "potential or ongoing investigations." The DOJ is yet to comment on it.
According to The Washington Post, the request came amid revelations that officials retrieved 15 boxes of materials from Trump's Mar-a-Lago residence in Florida that weren't turned over to the government as they should have been.
Trump issued a statement in which he acknowledged cooperation with the National Archives. He said that after collaborative and respectful discussions, the National Archives and Records Administration (NARA) arranged for the transport of boxes that "contained Presidential Records in compliance with the Presidential Records Act."
The statement further read that much of "this material will someday be displayed in the Donald J. Trump Presidential Library for the public to view" Trump administration's "incredible accomplishments" for Americans. Trump said that the media's characterization of his relationship with the agency is "fake news. It was exactly the opposite!" He added that it was a "great honor to work with NARA to help formally preserve the Trump Legacy."
A source previously said that the Archives' general counsel Gary Stern contacted the former President's team last fall to inquire about several boxes of documents that seemed to have been taken to Mar-a-Lago when Trump relocated to Florida. The source said that these were boxes that had been in the White House residence and thus had been packed up with other personal belongings of the Trump family.
Also, some of the White House documents of Trump era that have been handed over to the committee investigating the Jan. 6 riot had to be taped back together by National Archives staff. This was done because they had been torn up, the agency said in a statement last month.
The Archives said that "some of the Trump presidential records received by the National Archives and Records Administration included paper records that had been torn up by" Trump. The agency did not explain how their officials knew it was Trump himself who ripped up the records. But they pointed to previous reporting that White House records management staff had to tape together ripped up documents when Trump was the President.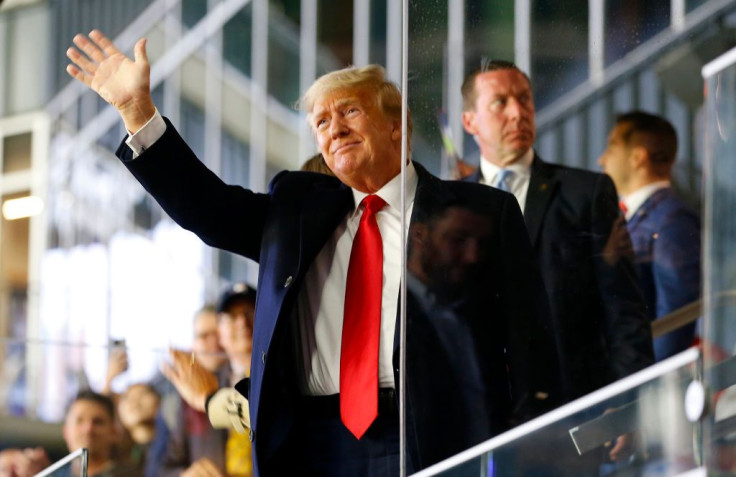 © 2023 Latin Times. All rights reserved. Do not reproduce without permission.