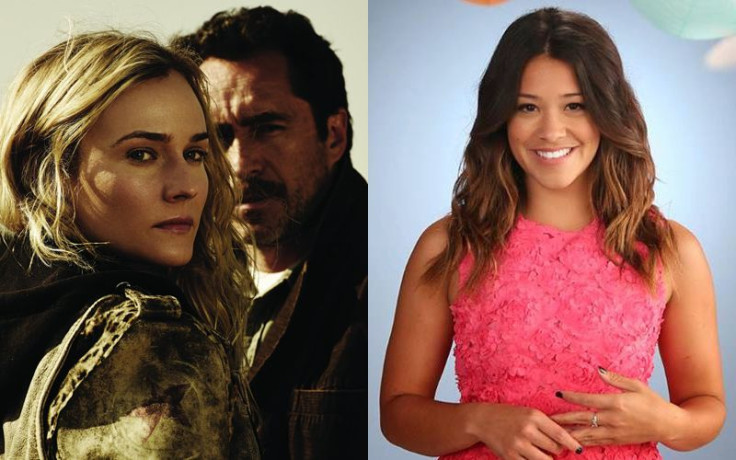 Good news for "Jane The Virgin" fans! The CW series inspired by the telenovela "Juana La Virgen" about a bright girl that accidentally gets artificially inseminated was picked up for a full season. That's right! We will have more episodes of this enchanting fairy tale as the network picked up the back-nine, bringing the total of episodes for the freshman series to 22. Starring Gina Rodriguez in the titled role, the show has received acclaimed from television critics and fans across the board due to its mix of quirkiness and suspenseful drama elements. Along with "Jane," The CW also gave a full season pick up for "The Flash."
"We have had a fantastic start to our season this year, with 'The Flash' launching as our most-watched series premiere ever, and 'Jane the Virgin' recognized as the best new show this season by critics across the country," said The CW president Mark Pedowitz. "Over the past three seasons, we have made it our mission to grow and to broaden out our audience, and to keep raising the bar with the quality and impact of our new shows, and 'The Flash' and 'Jane' have both exceeded our expectations on all counts. I'm thrilled to announce full season orders for both of these terrific new series."
While the cast and crew of "Jane The Virgin" celebrates having a job, it was not the same celebration over at "The Bridge." The drama that stars Demián Bichir and Diane Kruger as detectives working along the U.S. and Mexico border has been canceled after two seasons. The show struggled to gain a following during the premiere season on FX, but the network still orded a second season. The cable net gave it a second chance to grow and believed in the project, but sadly this did not happen and now it's a goner. SOUND OFF: Are you happy with "Jane The Virgin" being picked up and "The Bridge" being canceled?
© 2023 Latin Times. All rights reserved. Do not reproduce without permission.