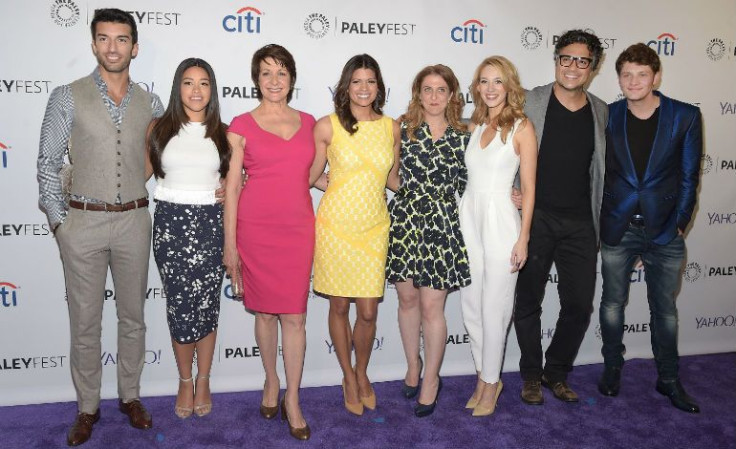 Just when you thought the world was over, the cast of "Jane The Virgin" returns to the small screen with a new season! The CW announced the telenovela-like series will return with Golden Globe winner Gina Rodriguez, heartthrob Jaime Camil and the rest of the gang in the fall.
Keeping its original timeslot, "Jane The Virgin" season two will premiere at 9p.m. EST on Monday, October 19, 2015. Uhh, maybe we should save the date a.s.a.p!
We're not going to rain on your parade by giving out spoilers, but if waiting over three months to catch your favorite TV show will be a problem, we've got the best solution ---"Jane The Virgin: The Complete First Season" ***woot, woot***!
Based off of the Venezuelan telenovela Juana La Virgen, the series stars Gina Rodriguez, Andrea Navedo, Yael Grobglas, Justin Baldoni, Ivonne Coll, Brett Dier and Jaime Camil. The 5-disc DVD set, priced at $49.99, includes all 22 episodes from the first season, plus hilarious never-before-seen bonus features. You'll be able to get your hands on "Jane The Virgin: The Complete First Season" as of September 29th.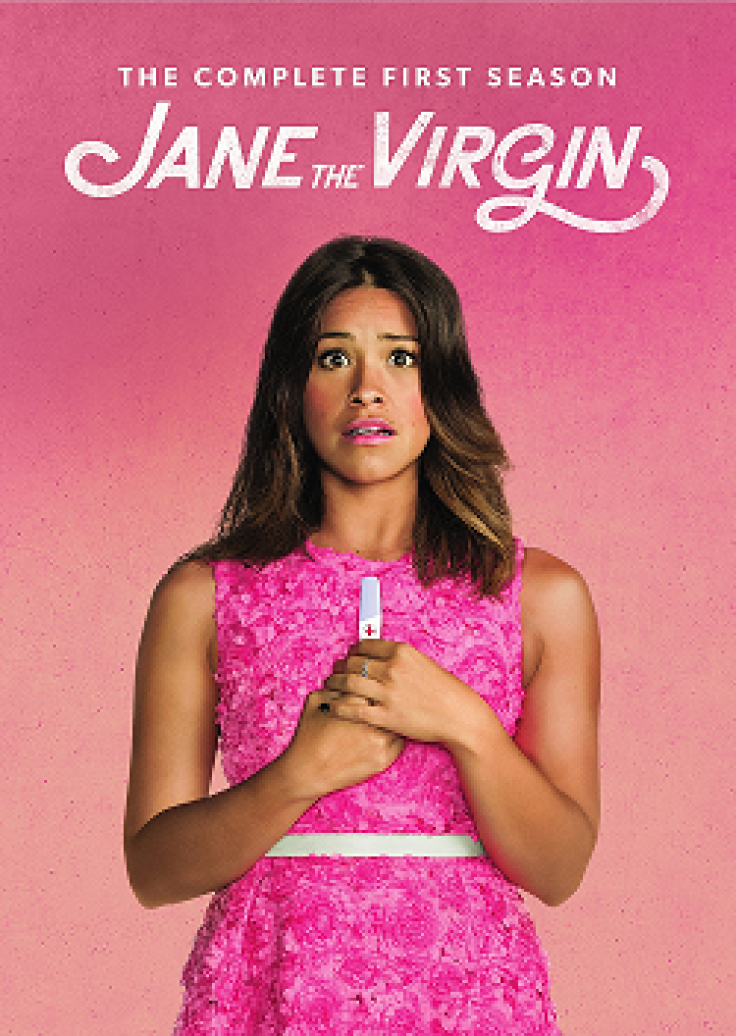 22 ONE-HOUR EPISODES
Chapter One
Chapter Two
Chapter Three
Chapter Four
Chapter Five
Chapter Six
Chapter Seven
Chapter Eight
Chapter Nine
Chapter Ten
Chapter Eleven
Chapter Twelve
Chapter Thirteen
Chapter Fourteen
Chapter Fifteen
Chapter Sixteen
Chapter Seventeen
Chapter Eighteen
Chapter Nineteen
Chapter Twenty
Chapter Twenty-One
Chapter Twenty-Two
DVD BONUS FEATURES
• Jane the Virgin: Immaculate Creation
Go behind the scenes and get a peek into the creation of the show.
• Getting to Know the Cast of Jane the Virgin
How well do the cast know each other? We'll find out with this fun featurette as the co-stars get an opportunity to ask each other questions and guess each other's answers.
• Gag Reel
• Deleted Scenes
© 2023 Latin Times. All rights reserved. Do not reproduce without permission.