White House senior advisor Jared Kushner has urged NBA players to come up with concrete solutions to address the social injustice in the U.S. His remark came after some NBA teams refused to play this week in protest of the recent shooting of Jacob Blake, a Black man from Kenosha, Wisconsin.
Kushner said on Thursday that the NBA players refusing to play as a sign of protest are lucky to be in a position where they can take a night off from work without feeling the financial consequences of their actions. On Wednesday, the Milwaukee Bucks and the Orlando Magic decided not to appear in court for the NBA playoff games to join the protest for Blake.
"Look, I think with the NBA, there's a lot of activism, and I think that they've put a lot of slogans out," he said. "But I think what we need to do is turn that from slogans and signals to actual action that's going to solve the problem."
Jared Kushner noted that while it was good to see NBA players speaking out against social injustice, he would like to see them do something more than join protests. "I'd like to see them start moving into concrete solutions that are productive," he said.
Kushner cited LeBron James, who has made valuable contributions to the society beyond protesting. "If LeBron James reached out to the White House, or we could reach out to him, we're happy to talk with him and say, 'Look, let's both agree on what we want to accomplish and let's come up with a common pathway to get there,'" said Kushner.
The White House senior advisor also commended Trump for his accomplishments in curbing social injustice in the country, including the signing of a bipartisan criminal justice reform bill into law. The president has also taken a hardline stance against police brutality and violence, which have sparked massive protests across the U.S. since the death of George Floyd in May.
Earlier this week, Trump asked the federal government to help clamp down on the unrest in Kenosha but he has yet to comment publicly about Jacob Blake's shooting on Sunday night.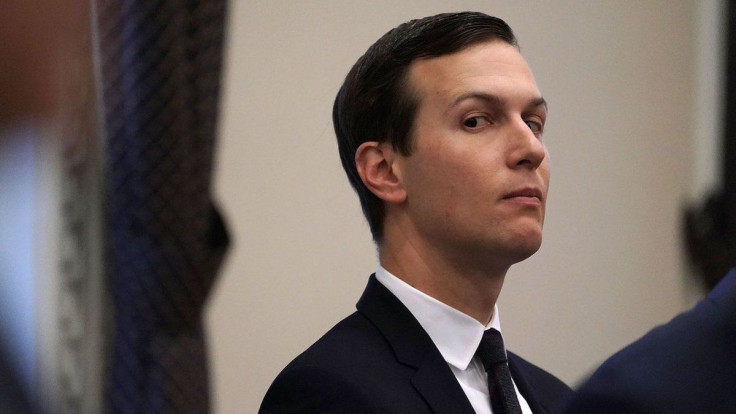 © 2023 Latin Times. All rights reserved. Do not reproduce without permission.