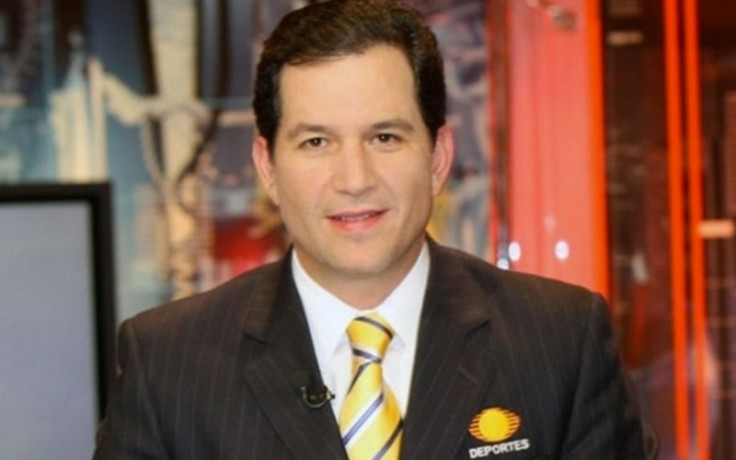 After being fired from his post at Televisa Deportes, Javier Alarcón has broken his silence on Twitter with a cryptic statement. The former "La Jugada" host is seemingly not happy with the decision the network made, but he has hope that the truth will come to light. "Good reputation provokes envy," he wrote. "Envy creates resentment. Resentment provokes lies. Lies sell and are spread by people without scruples. Fortunately, always, sooner or later, the truth will come out." According to a close source, Javier was involved in an embezzlement scheme and Televisa is in the process of investigating the situation. He allegedly took over 10 million pesos, which is over half a million dollars. Insiders said that Alarcón's office was sealed off and he was not allowed to grab his personal things as they will be going through his belongings and work computer to see if they can find anything.
The news of who will be replacing Javier Alarcón has not been made official, but it is rumored that Francisco Javier González will take his place as the Televisa Deportes Director. The latter is currently the Televisa Deportes Network VP Of Content. The rumor mill had been abuzz about his firing and the network released a statement to address this issue. "After a career of two decades in Televisa and as a result of restructuring in the Sports department, Mr. Javier Alarcón and Televisa Deportes have decided to end their professional relationship in the best terms," the statement read. "At this time, the Human Resources department and Mr. Alarcón are going over the process of handing over his post. We express, the prestigious communicator, our respect and thank him for the time he dedicated to the network."
Rumors also pointed to his axing from the Mexican network after major differences sparked between him and Yon De Luisa, Televisa Deportes VP Of Special Events, according to Proceso. The gossip of differences between Alarcón and De Luisa have been circulating from some time now, dating back to the beginning of the World Cup in Brazil last year. "Everything has a start and end and Javier Alarcón's cycle has come to an end," a close source revealed. The news has not been made official but it is rumored that Francisco Javier González will take his place as the Televisa Deportes Director. Javier Alarcón joined Televisa back in 1988 and 11 years later created Noticiero Televisa Deportes to recap the sports news of the day. A year later he was assigned the title of Editorial Director, which he held until this week.
© 2023 Latin Times. All rights reserved. Do not reproduce without permission.