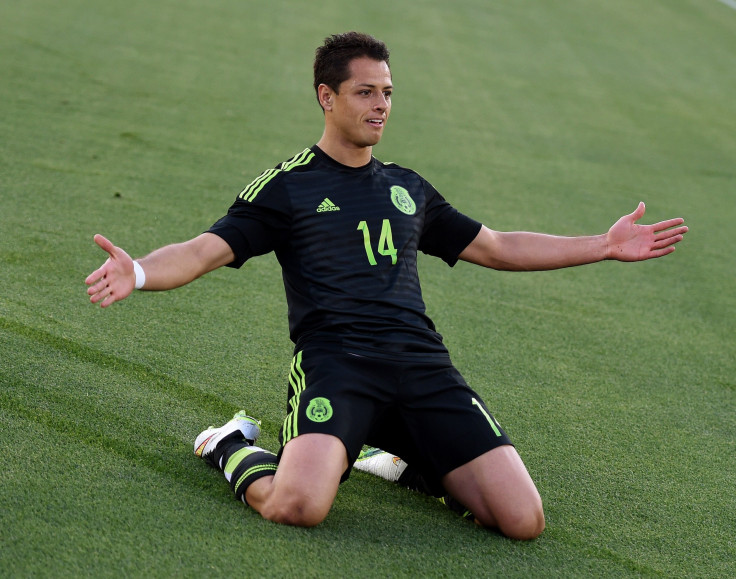 The second greatest scorer in Mexican soccer history might be headed to the United States this summer. According to reports, Javier "Chicharito" Hernandez could be headed to the MLS when his campaign with Real Madrid is up this summer.
Chicharito could join fellow El Tri teammate Erick "El Cubo" Torres in the MLS later this season. El Cubo currently plays for Chivas Guadalajara in Liga MX, but is expected to join the Houston Dynamo later this year. Hernandez would most certainly be sought after by many teams in the MLS, but the Daily Mail out of England are reporting that new expansion team Orlando City SC would love to pair Chicharito with Brazilian sensation Kaka up front.
Chicharito is only 26 years old, much younger than other players who have turned to the MLS during the twilight of their careers – cough, cough – Robbie Keane, David Beckham, David Villa and Steven Gerrard. We caught up with Chicharito in Los Angeles following El Tri's 1-0 victory over Ecaudor in which Chicharito scored the game's only goal.
He told the Latin Times that he would love to play in the United States one day, especially after the fans welcomed Mexico throughout their national team's current American tour. It's obvious that Chicharito has been frustrated with his playing time at the Bernabeu, and he would get plenty of time on the pitch regardless of what MLS team he signs with.
Orlando City would have to back the truck up financially to sign Chicharito, but pairing him with Kaka would be a dream scenario for the new club and easily be the best front line in the MLS. Before we get ahead of ourselves, it's noteworthy that Chicharito is currently on loan from Manchester United. At the end of the season, his rights return to Old Trafford.
Similar reports out of Europe have Chicharito going to South Hampton in a trade that would bring Nathaniel Clyne to Man U. In addition to Southampton, Stoke City, West Ham, Everton, Wolfsburg, AC Milan, Lazio and Inter Milan are interested in the Mexican striker.
Is Chicharito headed to Orlando? Yes! When Mexico takes on Costa Rica on June 27th. Will he stay there permanently will be the question. One thing is for sure, more than likely Chicharito will be with a new team next season whether; it's in Europe, Mexico, or the United States.
© 2023 Latin Times. All rights reserved. Do not reproduce without permission.