Jelena Djokovic slammed a tennis magazine for commenting coldly about Novak Djokovic's anti-vaccination viewpoint following his late withdrawal from the Montreal Open on Thursday.
Racquet Magazine, a United States-based tennis magazine, strongly expressed its thoughts on Djokovic by posting on Twitter, "Dunno why this guy keeps entering tournaments hoping they'll change their rules for him." Meanwhile, the wife of the World No.1 tennis player was quick to respond, saying, "Is this a real, international tennis magazine?! Wow." She also mentioned the ATP Tour and one of their publicists, Nicola Arzani.
The tweet thread did not stop there as the magazine responded to Jelena's tweet saying, "Hi Jelena! We'd love to see your husband play in New York, along with the rest of the tennis world." "Hopefully he'll decide he can follow the rules." Jelena once again firmly answered the tweet, "Hi! Based on tennis rules and ranking - Novak's entry in the tournament was automatic," she said. "So, what was the logic behind your tweet?"
Racquet Magazine appeared to be firm on its stance by insisting Djokovic should withdraw ahead of time from all the events he cannot participate in rather than confirming it at the last minute.
The Serbian tennis player confirmed he would not participate in the Montreal Masters only a day before the draw's release date. Most tennis fans already speculated about his absence from the game since the Canadian Minister officially stated the need for vaccination in order to enter the country. Djokovic also pulled out from Indian Wells due to vaccination status; however, he only did that after the draw was made. His sudden action drew negative responses.
Djokovic previously said he was not interested in getting Covid-19 shots despite chances of missing in the coming tournaments. He missed the Australian Open in January after being deported due to his unvaccinated status. Djokovic most likely skip the U.S. Open this year due to America's tight coronavirus restrictions; the legendary player will not be permitted to play at the tournament.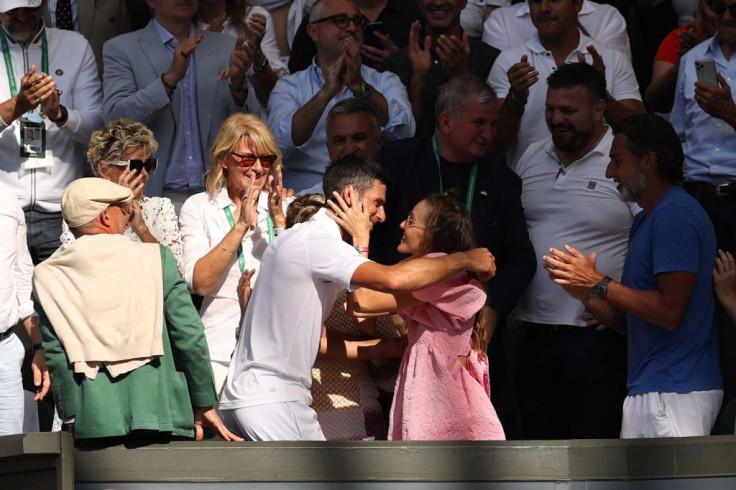 © 2023 Latin Times. All rights reserved. Do not reproduce without permission.