Jennifer Aniston may have figured out where Brad Pitt and Angelina Jolie's relationship was during her marriage to the A-list actor. In an interview she gave after her split from Pitt in 2005, the actress shared that she believed that her ex-husband "lied about his relationship" with Jolie.
Pitt and Aniston recently rekindled their friendship after both split from their respective spouses, igniting reunion rumors of the two from fans. However, Aniston reportedly dropped a new bombshell from his marriage to actor Pitt.
An executive from Pitt's production company Plan B, Kristin Hahn, revealed that Aniston expressed suspicion over Pitt's claim about his relationship with Jolie while they were married. According to Pitt, he didn't sleep with Jolie while he was married to Aniston.
The actor continuously claimed that he and Jolie were in a platonic relationship. Hahn, however, said that when Aniston saw the beach photos of Pitt and Jolie right after the Pitt–Aniston split, the actress thought something may been going on between the two.
The America's sweetheart is not alone in the suspicion of a Pitt and Jolie relationship during the Pitt and Aniston marriage. The whole world thinks that the fact that Pitt and Jolie quickly picked up and moved on with each other right after Pitt's split from Aniston means that Jolie and Pitt may have been romantically involved prior to the breakup.
Pitt and Aniston were married for five years, and they divorced in 2005, a year after Jolie and Pitt met each other on the set of "Mr. & Mrs. Smith." Aniston and Pitt parted ways on good terms.
"For those who follow these sorts of things, we would like to explain that our separation is not the result of any of the speculation reported by the tabloid media," read a joint statement released by Aniston and Pitt.
Pitt moved on with Jolie shortly after his split from Aniston, and Pitt and Jolie were even photographed vacationing together with their son Maddox, who Jolie adopted from Kenya. The photos were taken in 2005, the same year that Aniston filed for divorce from Pitt.
In 2006, Pitt and Jolie announced that they were expecting their first child together, years after adopting children Maddox and Zahara. The then couple secretly married in Chateau Miraval in France in 2014. And two years after, Jolie filed for divorce from Pitt due to irreconcilable differences.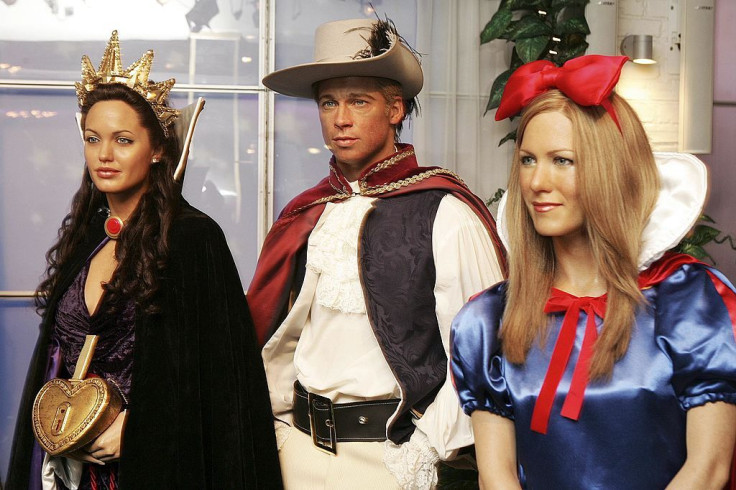 © 2023 Latin Times. All rights reserved. Do not reproduce without permission.