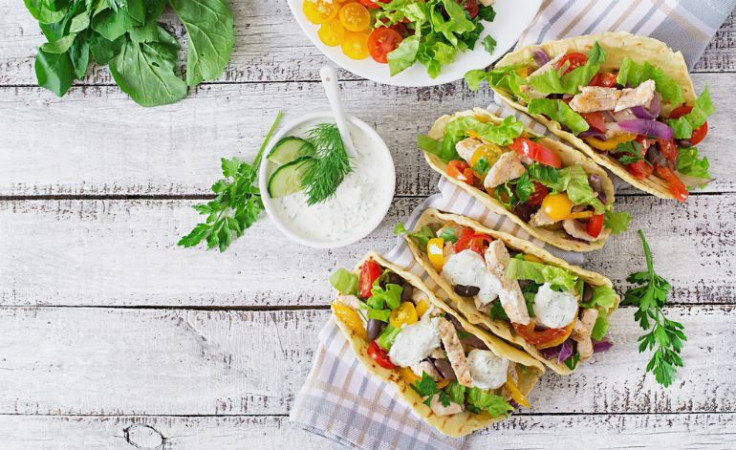 Imagine a cleanse where you can eat tacos for breakfast, lunch and dinner for a full month, this year's major diet trend is the new cookbook "The Taco Cleanse" with its promise that the tortilla-based diet will change your life. According to an article in Yahoo, Jennifer Aniston was so interested and curious about this idea when she heard about it that she ordered it right away.
"I'm riveted," Aniston told Yahoo Food after she was asked about the fad diet during an interview. "I can see that being something." The actress said she did have some thoughts on the eating plan."Isn't the corn tortilla, like, not that good for you?" she asked. "And what about the cheese?" But, that didn't stop her from wanting to take part in the trend, "I already ordered the book on Amazon," the celeb confessed.
Taco lovers here are 5 things you need to know about the tortilla based diet:
1. It was created through many years of research by a group of dedicated Taco Scientists in Austin, Texas.
2. In a recent study 100% of women trying to conceive successfully became pregnant within weeks of being on the Taco Cleanse.
3. The Cleanse is 100 percent vegan. The eating plan consists of 75 recipes for vegan tacos, which means meat and dairy are off limits.
4. It's not intended to help you loose weight. The idea of the diet is to adapt a lifestyle where you eat clean and get more energy.
5. The book tells you what to order at fast food joints such as Taco Bell or Chipotle to stay on the healthy kick.
© 2023 Latin Times. All rights reserved. Do not reproduce without permission.