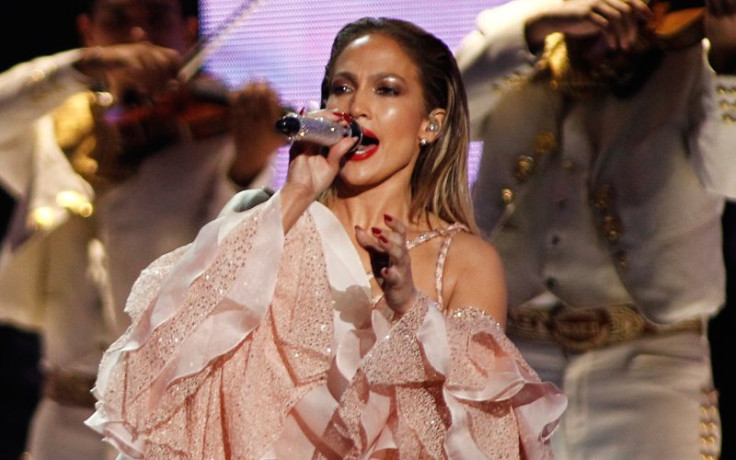 The most magical moment of the Billboard Latin Music Awards 2015 happened when Jennifer Lopez took the stage to pay tribute to the late and great Selena Quintanilla. Response from the audience has been positive and people loved every minute of it. Seeing JLo on-stage was like seeing Selena on-stage. "That was iconic. One of the biggest tv moments in Latino TV history for sure. Beautiful," Christopher Lopez commended on our article. In that same piece Millie Torres wrote: "The best tribute to Selena, and only JLo could of done it,which studied her voice and moves, and not to mention the similarities. You rocked it Jlo!!" Lopez was joined by Los Dinos and the result made us imagine of all the accomplishments Selena would've had if she was still physically with us.
Watching the tribute over and over again we came up with the idea of a JLo, Selena Tribute Tour. Wouldn't that be the most amazing thing ever? What if Jennifer toured with Los Dinos singing all of Selena's greatest hits? This tour will consist of a few cities where most of the Latino communities are concentrated. We are thinking this could happen as the 25th death anniversary of the singer approaches to keep the legacy of her music alive. Selena's songs are still fresh in our minds and part of every weekend at the club or quinceañera's and weddings. We have created a petition to make this tour a reality that you can support here. We know many of you don't need much convincing with this brilliant idea, but here are five reasons this needs to happen:
1. Jennifer Lopez Is Magnificent: JLo portrayed Selena in the bio pic to perfection studying her mannerisms and style. Lopez is the only one that can make this happen. JLo knows the importance Selena was in her career and has always been grateful. She has been willing to work with the Quintanilla family like on the tribute at Premios Billboard and we are sure they will want to work together again. When she walked on-stage singing Selena's songs it was like if Selena was still there.
2. Only A Few Dates: We know Jennifer is a busy woman with multiple projects at the same time. This tour would only be a few dates covering the major cities like Houston, Los Angeles, Chicago, New York and Miami. It will be a limited engagement in big stadiums to maximize the people that can attend the concert.
3. Keeping Legacy Alive: Remember the "Selena Vive" concert special on Univision? It would be amazing to do this for the 25th death anniversary of the Tex-Mex queen, wouldn't it? We will continue keeping Selena's legacy alive celebrating her music and coming together for a night full of fun.
4. Los Dinos: Seeing A.B. Quintanilla, Suzette Quintanilla and Chris Perez honoring Selena at Premios Billboard made us cry. We felt their pain when they lost their sister and wife. Her life was cut short, but her music has lived on. With Los Dinos reuniting for the limited concert series, we will be able to see them make magic on-stage once again.
5. We Miss Selena: Although we didn't have her for long, Selena created a legacy. There are very few artists that leave a mark and after all these years Selena still lives in our hearts. Reliving those songs that are still in our heads will make us the happiest people and introduce her music to new generations.
If you would like a JLo, Selena Tribute Tour please sign the petition here!
© 2023 Latin Times. All rights reserved. Do not reproduce without permission.