Jennifer Lopez recently wed Ben Affleck and announced that she would take her new spouse's last name.
People have questioned her decision to do so and why she didn't do the same in her previous three marriages.
The real reason she may have changed her name for the first time may surprise many people, claims a relationship expert.
Relationship specialist Tracey Coates told The Sun: "Keeping 'Lopez' may be perceived as empowering to women by JLo. But on the other hand, others may see it as a lack of commitment (to her previous husbands)."
The action might also be seen as a declaration of her new relationship with the outside world.
Ben and Jennifer were engaged in 2002, Harper's Bazaar wrote. This was two decades before their July 16 wedding.
The Latina actress said her relationship with the "Batman v. Superman" actor ended in a "painful" split.
To show her genuine commitment to him and their marriage, JLo may have acquired his last name this time because of her decision.
"Becoming Jennifer Affleck is to be considered as a consolidation of the marriage this time around and signals to the rest of the world that they are committed to make it work," Coates continued.
Following their 2004 breakup, Jennifer married Marc Anthony, with whom she had twins Emme and Max, now 14 years old, and Ben wed Jennifer Garner, with whom he has three children.
Marc Anthony, who wed Cris Judd from 2001 to 2003 and Ojani Noa from 1997 to 1998, was JLo's third husband.
The "Get Real" singer dated Alex Rodriguez from 2017 until 2021; the two were engaged at one point but never wed.
Jennifer Lopez's admirers shouldn't worry that she would rebrand as the notably less catchy J-Aff despite her public signals to the contrary.
Tracy made it clear that even though JLo now goes by her husband's last name, she will still go by the stage name JLo.
"Not only is this her renowned name, but it also shows that you don't have to entirely alter every area of your life when you marry someone, even changing your last name," the expert mentioned.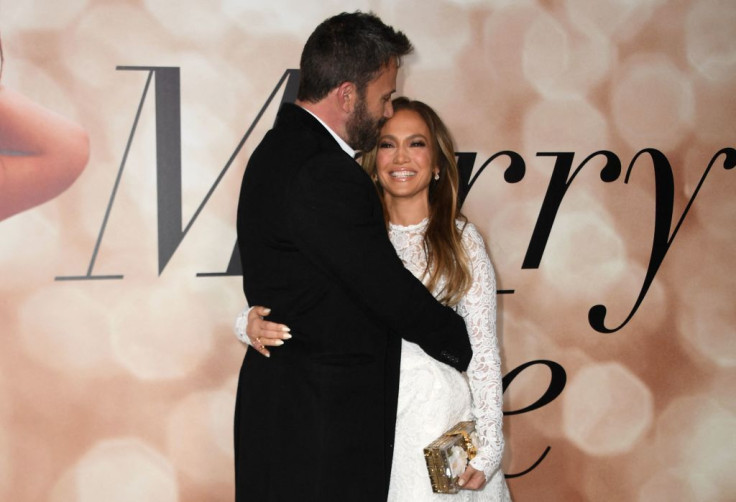 © 2023 Latin Times. All rights reserved. Do not reproduce without permission.