Jeremy Lin ended up playing in the Chinese Basketball Association (CBA) during the 2019-20 NBA season with no team picking him up. After spending some time in the Chinese league, the 32-year-old is now embarking on a return, believing he still has a lot of basketball left in him.
Linsanity announced via Weibo via Channel News Asia that he will not be returning to play in Beijing and instead pursue his NBA dream. He feels that he still has plenty to give and that he needs to chase this.
"This decision has really been the hardest in my life," Lin said. "Every morning I would wake up at 4 a.m. or 5 a.m., thinking, thinking and thinking all the time. In the end, although Shougang [the Ducks] have treated me incredibly well ... giving me everything I wanted, in the end, I feel that I still have NBA dreams. I still have time to play [there] and I have to chase this."
For now, there is no telling how good the chances of Lin will be. He was last seen with the Toronto Raptors, a club where he was hardly utilized. Before that, the undrafted player of the 2010 NBA Draft was doing fine with the Atlanta Hawks where he played 51 games during the 2018-19 season. He averaged 10.7 points, 3.5 assists and 2.1 rebounds per Basketball-Reference.com.
After getting waived by the Hawks, the Raptors picked up the American-Asian in February 2019. The opportunity allowed him to join a contender but Lin was hardly a factor. He played behind Kyle Lowry and Fred Vanvleet and hardly made a difference in the playoffs.
Before those stints, it was a rough tenure for the 6-foot-3 guard. He rose to fame with the New York Knicks and became a journeyman from there. He had stops with the Houston Rockets, Los Angeles Lakers, Charlotte Hornets and the Brooklyn Nets. Injuries hampered his journey although he had his moments of brilliance.
Depressed with no teams considering him last NBA season, Lin may have found renewed confidence with his CBA stint. Though he was the subject of several rough-house treatments, his CBA showing could help gain traction once more. With the Beijing Ducks, Lin averaged 22.3 points, 5.7 rebounds and 5.6 assists in 32.1 minutes of action. It remains to be seen if those numbers are enough to convince any NBA team to consider him for the 2020-21 NBA season.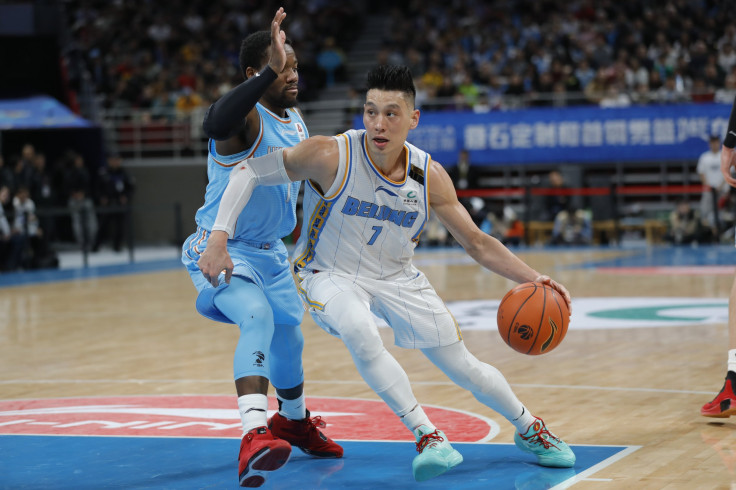 © 2023 Latin Times. All rights reserved. Do not reproduce without permission.