The Philadelphia 76ers are in a bind once more as the team prowls for a new head coach. Brett Brown was unable to make the most out of the Sixers young core but Kevin Durant of the Brooklyn Nets gave an interesting take on their misfortunes.
The past years saw the Sixers land promising young talent which led to most believing they are the team to watch in the future. The only problem there is Philly kept on moving and taking in players that made it tough for Brown and the coaching staff to establish any kind of chemistry.
Durant appeared on JJ Redick's "The Old Man and the Three podcast via Yahoo and gave an interesting take. He pointed out how tough it was for Embiid and Simmons to meet expectations with a lot of factors that stood in the way.
"It's hard to become a great team when you're getting new teammates every year," Durant said. "It's tough, especially young players like them, they're expected [to shine] … and in Philly, they've got so many expectations on them, it's tough."
Brown had his chances but the never-ending changing of players made it hard to establish some sort of chemistry. The last time Philly showed it was during the 2017-18 season. The Sixers had Embiid, Simmons, Dario Saric, Robert Covington and Redick at that time.
But like any other NBA team, Philly could not help but try to pluck good talent in the free-agent market. Among the players they dealt for include Jimmy Butler and Tobias Harris. Butler would eventually move out and join the Miami Heat. The 31-year-old is a big reason why the South Beach squad is now in the Eastern Conference finals.
Heading into the offseason, the Sixers need to map out a long-term plan to get the most out of their talent. And it all starts by taking in a head coach that can lead them to success. One name that has cropped up is Mike D'Antoni.
After falling to the Los Angeles Lakers, D'Antoni announced he was no longer returning to the Rockets. It was a development that most had expected. The 69-year-old did not ink a contract extension and the only way for him to stay was to lead the Rockets to the NBA title.
Citing sources, Adrian Wojnarowski of ESPN revealed that D'Antoni will be among a group of candidates for the vacant Sixers head coaching position. With his mastery of offense, it could make sense since Philly has been struggling in that department.
Critics may take a jab at D'Antoni's ability to get the most out of Embiid and Simmons especially after the celebrated small ball approach the Rockets resorted to. Then again, one can only recall how D'Antoni handled the Phoenix Suns team of 2005, something that won him the NBA Coach of the Year award.
He had Steve Nash orchestrating everything alongside Amar'e Stoudemire and Shawn Marion at the time. If he is hired, he would inherit two big men who can play well on both ends. But if D'Antoni is to succeed, he needs to take in a proven point guard to make it all work. If the Sixers want this to work, targeting a point guard would be best this coming NBA offseason.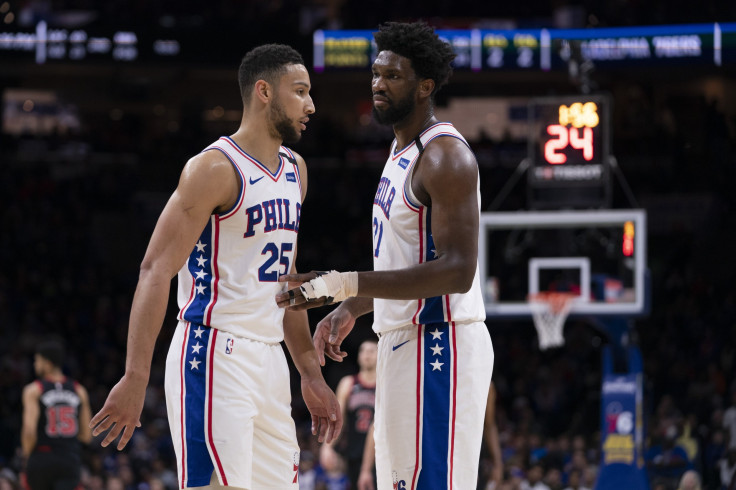 © 2023 Latin Times. All rights reserved. Do not reproduce without permission.