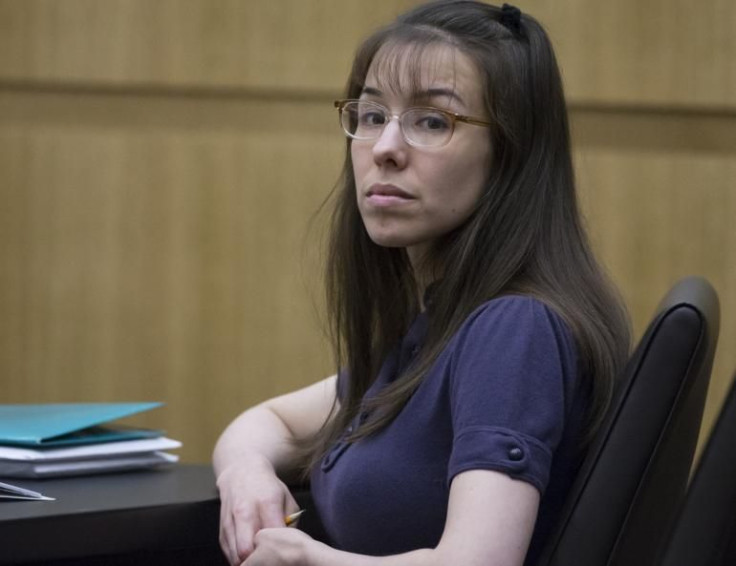 The second and final penalty phase trial for convicted murderer Jodi Arias has officially begun. This disturbing and intriguing saga is hopefully coming to an end following the conclusion of this retrial, with both justice and peace being delivered to the family of the victim, 30-year-old Travis Alexander. This story first grabbed the nations attention in 2008 after the brutal killing of Alexander was discovered by friends of the victim in his Mesa, Arizona home. In the subsequent May 2013 murder trial, while she claimed self-defense, Arias was convicted of first-degree murder. In addition, it was revealed that the victim suffered nearly 30 stab wounds, was shot in the head had his jugular vein, common carotid artery, and windpipe slashed.
Despite the heinous nature of the crime, due to the looming death penalty, the jury could not decide on a sentence. Now six years later Arias second penalty phase trial is finally underway after multiple delays and jury selection is underway, the same people who may send Arias to her death or to 25 years in jail.
ABC News reports that 300 potential jurors arrived at the Arizona courthouse to begin the final phase of the Arias murder trial, which the news outlet describes as a "marathon." This trial will be quite different than the pervious, presiding Judge Sherry Stephens has banned all media cameras from broadcast any footage of the second penalty phase trial until after the final verdict is read. Following the live broadcasted murder trial, which featured a recorded phone sex call between Arias and Alexander, nude photos, and Arias' 18-day long testimony on the witness stand, the retrial will be very different. Here's what you can expect:
The 300 potential jurors will fill out questionnaires about their beliefs and availability. From there, both teams of lawyers will review these answers and decide who is the best fit to come back to the courthouse for in-person questioning, known as "voir dire," which will being on October 6th. Then jury selection will begin which is set to last about three weeks according to USA Today.
Despite the long jury selection process, this jury is only making one decision. Arias has already been found guilty of first degree murder, however the pervious jury could not come to a conclusion on her sentence, mainly due to the possibility of the death penalty. Now this jury will decide is whether Arias deserves the death penalty or life in prison. One thing to note is that the first jury in the murder trial did conclude that the crime was committed in an excessively cruel manner, which under Arizona statute is an aggravating factor that qualifies Arias for the death penalty.
© 2023 Latin Times. All rights reserved. Do not reproduce without permission.