President-elect Joe Biden's doggo is likely to experience a "major" moment just days before he shifts base to the White House!
Major Biden -- a rescued German shepherd -- is all set to be honored by the shelter he was adopted from, just days before he enters the U.S. president's official residence. The Delaware Humane Association (DHA) and Pumpkin Pet Insurance are hosting a virtual gig to raise a toast to the first shelter dog in the White House.
The event, titled the "Largest virtual party for dogs" is slated to take place on Jan. 17 -- precisely three days before Inauguration Day. Hosted by Jill Martin, the entry pass to the Zoom event costs $10 dollars, a minimum donation. All proceeds from the event will be directed to the Delaware Humane Association.
The Bidens' love for canines is not unknown. Aside from Major; Champ, another German shepherd will be moving to the White House soon.
The adorable gesture was lauded by netizens the world over. While Major is clearly pegged as a lucky dog, he isn't the first rescue to reside in the White House. Prior to Major, Yuki a mixed breed pup was adopted by former President Lyndon B. Johnson's daughter Luci, and lived in the resident for as long as Johnson served the term as president. Yuki was reportedly abandoned by his owner at a gas station in Texas. Bill Clinton's family cat Socks was a rescue as well.
In other news, Biden recently pushed for fatter stimulus checks and cited that USD 600 was too meager an amount for Americans to make ends meet. He further averred last week that USD 2,000 checks be handed out "immediately" if his party took control of both houses of Congress.
"USD 600 is simply not enough when you have to choose between paying rent or putting food on the table. We need USD 2,000 stimulus checks," said Biden on Sunday.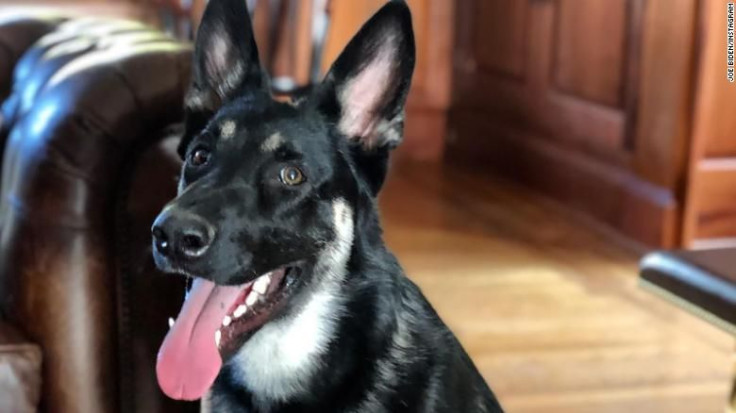 © 2023 Latin Times. All rights reserved. Do not reproduce without permission.