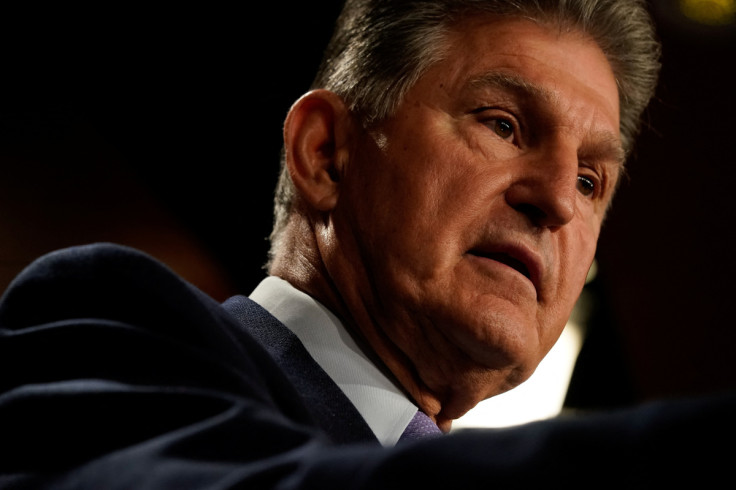 Senator Joe Manchin, who announced last week that he will not run for reelection, said he would "absolutely" consider entering the 2024 presidential race.
In an interview with NBC, Manchin, a Democrat from West Virginia, didn't confirm a definitive run.
"I will do anything I can to help my country, and you're saying, 'Does that mean you would consider it?' Absolutely," Manchin told NBC's Kristen Welker.
The 76-year-old senator said on Nov. 9 that he plans to travel the country to see if there's an interest in creating a movement to bring Americans together.
"I am going to do anything in my power to make sure, to mobilize that moderate, sensible, common-sense middle," he told NBC.
According to the network, Manchin said his decision on whether or not to run for president may be made around Super Tuesday, of March 5.
Super Tuesday is when the biggest number of U.S. states hold primary elections and caucuses.
"I am totally, absolutely scared to death that Donald Trump will become president again. I think we would lose democracy as we know it," Machin said in the TV interview. "And I am afraid that Joe Biden has been pushed too far to the left."
With Manchin's retirement from the Senate, the GOP may have a better chance of recovering control of the chamber. West Virginia voted Democrat for decades, but became a Republican stronghold during the administration of former President Donald Trump.
Democrats currently have 51 seats in the Senate, while Republicans hold 49.
During the first two years of President Joe Biden's administration, when the Senate was split 50-50, Manchin frequently clashed with his own party for threatening to vote against some progressive proposals. He announced on November 10 that he would not seek reelection next year.
Manchin said he made the decision after "months of deliberation and long conversations" with his family. He had previously indicated that he would be open to running for president as third-party candidate.