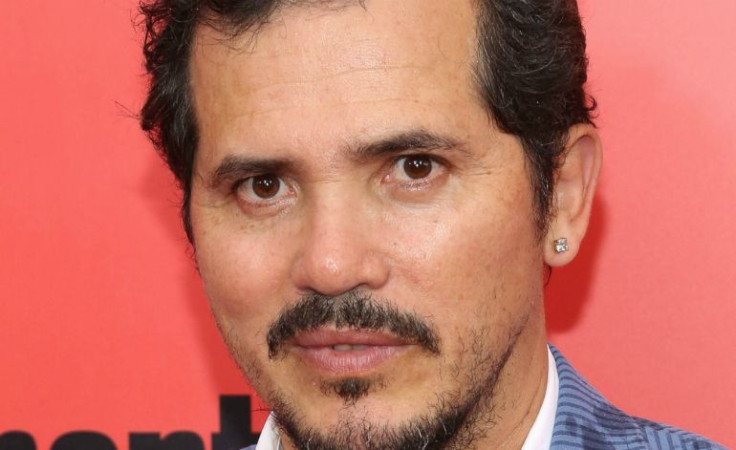 John Leguizamo adores Latin history a great deal. "I'm a history addict. I'm an idiot savant in history," the actor, writer, and producer says, laughing. "Latin history's become my thing, my passion, and I try to smuggle it wherever I can."
The star of Menu and Encanto had already performed a variation of that in his well-liked one-man Broadway production Latin History for Morons, which served as the creative springboard for some of his most recent antics.
That's Leguizamo Does America, a travel program devoted to examining the well-known and obscure facets of Latin American cultural history around the United States.
The docuseries, which is available on Peacock and MSNBC, takes viewers on a cultural tour that includes food and dance in six different cities- New York, Miami, Washington, Chicago, Los Angeles, and Puerto Rico.
The Emmy Award-winning performer explores each location's unique cultural past and how it relates to Latin identity, reports Hollywood Reporter.
It's got all the satisfying elements of a travel show, but with a spin, only Leguizamo could bring.
It also marks one of the few instances in TV history that a major travel series has been led by a Latino host, with the actor joining the ranks alongside Kim Haas, who launched her PBS series Afro-Latino Travels in 2020.
Ahead of his MSNBC show's premiere, The Hollywood Reporter spoke to Leguizamo about the show's inspirations, the intense filming process, and much more.
Latinos are not well represented in the travel show industry. Could you explain your motivation for creating this program and how it differs from other travelogues?
I smuggle content through travel shows because I want everyone in America to feel Latin envious and that they wish they had been born Latin. My goal is for Latinos to be extremely proud of their heritage.
I believed that the trip show was the ideal approach for me to convey my message in a truly enjoyable, thrilling, distinctive, and unusual way. I set out to find Latin brilliance throughout America. I went through the first six cities of my Latin comedy circuit — 26 cities that I go across America with the biggest Latin populations, and I picked my first six cities.
I found these great artists, chefs, politicians, and activists. Then, we sat down, we ate a meal, we drank a little, we danced a little, and we laughed a lot, and that was the recipe.
Even while you don't always specifically belong to the community you are showcasing, you can really endear yourself in settings where you share a stronger cultural identity. How did you approach getting people to trust you and open up while walking that line?
I was a Latin New York City kid, and I never wanted to leave my neighborhood because I was terrified. I was a Latin person traveling across America. I was always afraid, but my tours opened up the world to me.
I go, "Wait a minute." I went to Chicago. "Whoa, yo. This is predominantly Latin. What? All Mexicans and Puerto Ricans here?" Then, they took me to San Francisco. I go, "I don't know." Then, I get there, and it's like a huge Latin population. Then, they take me to Texas and I go, "Texas? I don't want to go to Texas."
Then, boom: Houston, Dallas, Corpus Christi, San Antonio, McAllen, Austin, El Paso — a huge tour — Denver, Colorado, Miami, of course, Tampa, West Palm Beach, Orlando, Boston. I'm going to all these cities and finding so many Latin people from different cultures, and they're coming to see my shows.
I'm talking about Mexicans, Cubans, Puerto Ricans, Central Americans, South Americans. I'm finding that we have more in commonality than we have in differences.
Having dinner with them when I was in these cities and hanging out with them, I realized there's diversity in our community, in the Latin diaspora, but we are also a lot more unified by cultural language and music.
As I went to these different cities, I was like a diplomat. I was coming in there respectfully, in love with our culture and the differences in it, and they allowed me. They welcomed me. They knew I was an ally.
This show could have been shown on a variety of platforms, including PBS, Netflix, and the Travel Channel. Why did you go with MSNBC and by extension Peacock?
Because I must add, they chose not to accompany me, which is essentially what I'm getting at. It's a situation out of Hollywood.
I spent four years pitching this show all over the place. Because NBC[Universal] chairman Cesar Conde is Latino, this show exists, and I had this opportunity because of his ethnicity. Nobody else in the executive suite thought discussing Latin culture was worthwhile.
I live in New York City where we're equal to whites in population, and we're less than one percent of the journalists at the New York Times, less than one percent of the stories being told in the New York Times, the New York Post, the New Yorker, the New York Magazine.
This is our city, and it's like a cultural apartheid. That's what's happening because we don't have enough journalists or executives who are Latinx, who see the value in our Latin history, our Latin stories, and in our Latin culture.
Understanding the relationship between languages and identities, both of which are dynamic concepts that can change through time, is best done in the context of history. By varying the phrases Latin, Latino, and Latinx, you explore them in this series. Can you discuss how your community accepts all labels, even those that have come to be contentious?
I'm not sure why, Latinx is contentious, but it's contentious. People become so agitated over it. It seems ridiculous to me. It's a big deal just that we have a name and are checking a box. I mean, I am aware that none of us enjoy checking boxes.
No one likes to talk about race all the time, but you have to if you don't want to be left out. No money is given to your communities. Unless you check that box and cast a vote, your schools will not receive funding. You know what I mean? But I love Latinx.
I know older people and some younger people don't, but I feel it's progressive. I feel like it's inclusive. I feel like it's inclusive of women. It's inclusive of LGBTQ+ people. I feel like it sounds like a superhero, like X-Men. I just love the sound of it.
Has the experience of filming this episode surprised you in any way? Anything you learned that you didn't anticipate? Any unexpected interactions?
There were a lot of surprises. I told the showrunners who were all Latinx and the majority of the crew — I think 75 percent of the crew was all Latinx, the DPs, grips, all that, and writers — I said, "I'm not going to pull punches. I'm not afraid.
I can handle myself. I'm from New York. I'm a tough boy." We went to Puerto Rico, and the Indigenous population was upset with me because I had said that the Taíno had been exterminated completely during the conquest.
They said, "It wasn't a Caribbean holocaust. We're still here and you do us a disservice because when you say we don't exist. Then the government can come and take our land." So that was shocking to me, and I felt appalled about my words and how they hurt the community, and I was able to apologize to them on camera. There were moments like that.
I've learned that Latinos were the first slaves in the Americas, but because we died off or became too rebellious, the Afro-Americans cruelly and regrettably took our place. In addition, Jim Crow laws were used against us, and we were also lynched. Without a doubt, we were not subject to the same oppression as Black people.
It is not being compared. However, we were complicit in that injustice. Incredibly, I was unaware of Latino injustice. I didn't realize that we had always been here. All that was really fascinating to me.
© 2023 Latin Times. All rights reserved. Do not reproduce without permission.