John Mayer recently gushed over his ex-girlfriend Taylor Swift's music. The male singer was on an IG Live session with Shawn Mendes on Tuesday and his kind words about her could tell there was only love between him and Swift despite their relationship being short-lived.
Swift and Mayer made up one of the most adorable couples in the music industry years ago, but their relationship ended just when it was about to take off. While things between them have been over since a decade ago, Mayer proved on Tuesday that there was no bad blood whatsoever between him and his ex.
During his Live session with Mendes, Mayer complimented Swift's music and shared his opinion of her latest single, "Lover," a collaboration between Swift and Mendes. Mendes recently released a remixed version of this single that incorporated his vocals and lyrics with Swift's tune.
When Mendes asked him if he loved their collaboration, Mayer said he loved it but he poked fun at some parts of the song, making up his own lyrics to make it sound more fun. Mayer emphasized that though he "loved the song," he could not help but laugh at some of its lyrics. "I get a little chuckle because she says, 'We can keep the Christmas lights up until January,'" and I go… You're insane. Everyone keeps their Christmas lights up until January!" he jokingly said.
Since he was with Mendes at the time, Mayer also teasingly complimented the male singer, saying that he also loved his contribution to the song. Mayer said if he were Mendes, he would change the lyrics of the song to give it more sense.
"We can keep the Christmas lights up until January. And then about January 5, we'll take the lights down, and we'll put 'em in a box and we'll label that box 'Christmas lights,' and we'll put 'em in the attic until next December!" he said, while singing to the tune of "Lover." "Boy, that's a crazy love, I'll tell ya!" he added.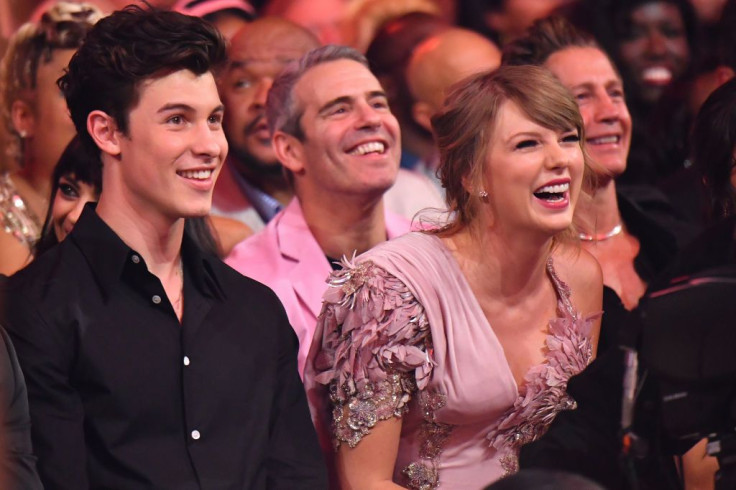 © 2023 Latin Times. All rights reserved. Do not reproduce without permission.