Johnny Depp and Amber Heard's marriage in 2015 seemed to be perfect. They met on the set of "The Rum Diary" in 2009, and when they started dating a few years later, it led everyone to believe that they were a match made in heaven.
However, things took a turn for the worse when the actress filed for divorce in May 2016. Heard requested the court to act upon a domestic violence restraining order on Depp, alleging domestic abuse throughout the relationship. Depp's party vehemently denied the allegations, which are still making headlines to this date.
The following months turned into a violent back and forth of allegations and defenses that damaged the reputation of both parties. Videos of Depp's bouts of anger, pictures of bruises and cuts from both parties, witnesses and reports, as well as numerous rumors, had painted the relationship into a bloody portrait.
In August 2016, a day before their scheduled restraining order hearing, Depp and Heard settled out of court for $7 million. The judge terminated the temporary restraining order and dismissed the domestic violence case against the actor. Additionally, a non-disclosure agreement (NDA) was mandated of the two in order to prevent things from escalating.
Things seemed to have ended peacefully until Heard filed a Request for Order to ensure that Depp complies with the divorce settlements. Reports revealed that Depp had been "stalling" payments and had refused to comply with the mandates — division of property, the return of personal belongings, a vehicle transfer and other miscellaneous debts.
Depp's party lashed back, saying that Heard was "erratic" and "uncooperative," and they even called the whole proceeding "entirely unnecessary." The actor's party requested the court to order Heard to pay him $100,000 in lawyer's fees as recompense.
It was also brought up that Heard had breached the NDA by appearing in a video for the "#GirlGaze" Project — wherein Heard spoke of the domestic violence done to her. In the documents filed in court on Dec. 30, 2016, Depp's lawyer even claimed that Heard was simply fighting to "extend her fifteen minutes of fame."
The couple's divorce finally pushed through in January 2017. Despite the seeming end of the feud, new allegations were brought to light. Heard claims that Depp, when inebriated with drugs and alcohol, would turn into "the monster" who would become violent and start abusing her.
Depp denies these claims, turning the situation around, alleging that Heard is the aggressor. He also claimed that Heard had altered the evidence to fit her claim — fake bruises, dummy witnesses and disparaging police reports.
The situation has once again escalated, with Depp's party filing a $50-million defamation lawsuit against the actress on March 1, 2019. This was in response to Heard's article, released on Dec. 18, 2018, wherein she detailed how she was a victim of domestic abuse. Depp's party claims that this was all a "hoax" in order to "generate publicity and advance her career."
"She was the perpetrator, and I was the victim," he claimed. "While mixing prescription amphetamines and non-prescription drugs with alcohol, Ms. Heard committed innumerable acts of domestic violence against me, often in the presence of a third-party witness, which in some instances caused me serious bodily harm."
Heard's party has denied the allegations, stating that it was "clear" that Depp repeatedly beat her. As of this writing, a conclusion is yet to arrive as both parties continue to throw allegations against each other.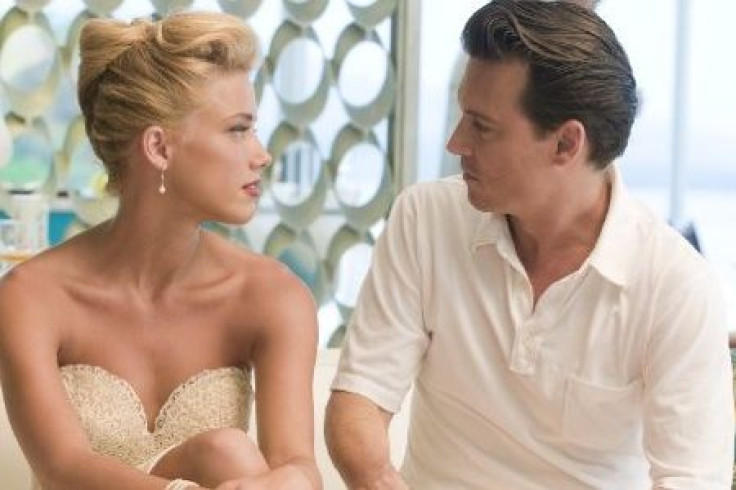 © 2023 Latin Times. All rights reserved. Do not reproduce without permission.