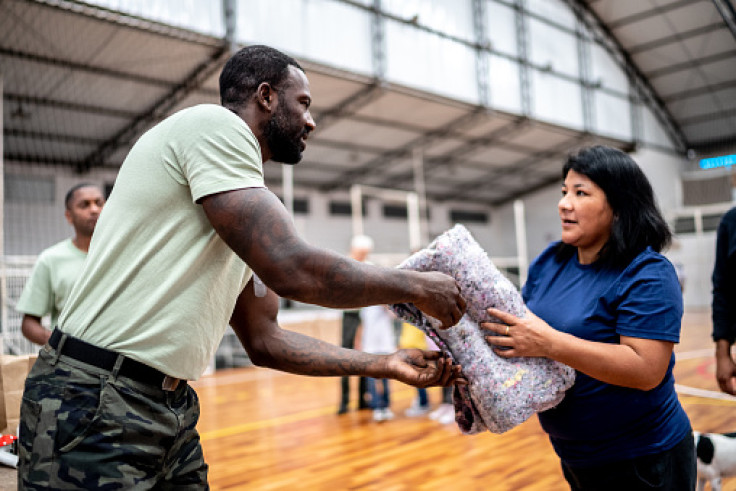 Officials from the United States and Mexico said on Tuesday that 13,000 migrant workers from Mexico are owed a combined $6.5 million in unpaid wages from American employers.
They also promised to assist beneficiaries currently residing in Mexico in reclaiming their wages from American labor authorities.
The initiative showed an unprecedented level of cooperation between the two countries in assisting employees who have long been treated unfairly, according to U.S. ambassador to Mexico Ken Salazar.
"In past governments, this would not have happened," he said at an event in Mexico City alongside Mexican labor officials.
"Now, because of the relationship we have ... workers who have paid with their sweat will receive the pay they deserve," he added.
According to a statement from Mexico's Labor Ministry, the U.S. Department of Labor's Wage and Hour Division, which upholds labor laws and recovers unpaid pay, identified those who were owed back wages through workplace inspections in the United States.
Officials in Mexico will be given a list of names to use in their search for the workers, many of whom had not received the minimum wage or overtime pay required by law, Reuters reported.
The industries or businesses that had recruited the employees, as well as the duration for which they were owed, were not specified by officials.
According to Thea Lee, the U.S. Labor Department's deputy undersecretary for international affairs, the initiative to aid Mexican workers is a pilot program that demonstrates the U.S. commitment to all workers in the nation, irrespective of their immigration status.
"They deserve protection under our laws," she said in a video transmission at the event.
Mexico will also launch a public campaign to encourage workers to come forward if they believe they qualify for checks.
"The work ahead is to find these 13,000," Mexican Labor Minister Luisa Alcalde said.
The Wage and Hour Division (WHD) of the United States Department of Labor is the federal office responsible for enforcing federal labor laws.
The Division was formed with the enactment of the Fair Labor Standards Act of 1938.
The Wage and Hour mission is to promote and achieve compliance with labor standards to protect and enhance the welfare of the Nation's workforce.
WHD protects over 144 million workers in more than 9.8 million establishments throughout the United States and its territories.
The Wage and Hour Division enforces over 13 laws, most notably the Fair Labor Standards Act and the Family Medical Leave Act.
© 2023 Latin Times. All rights reserved. Do not reproduce without permission.