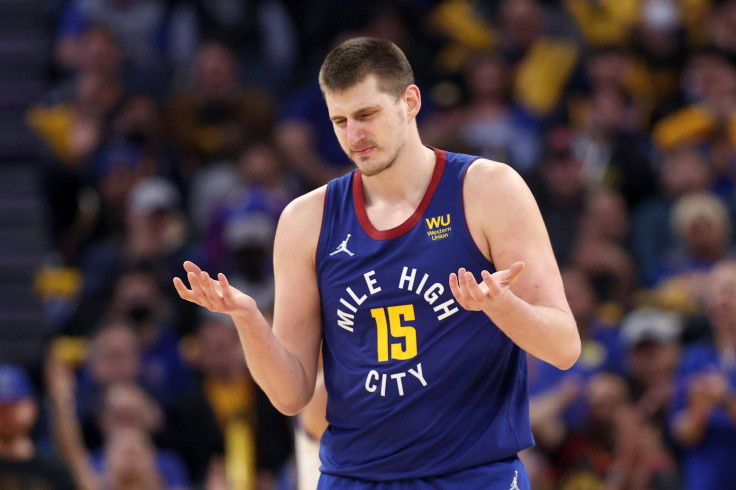 The NBA on Christmas is a tradition like no other. The game's biggest stars play in some of the biggest matchups of the regular season and they did not disappoint.
Here are the top performances from Christmas Day:
Nikola Jokic, Denver Nuggets (41 Pts, 15 Reb, 15 Ast, 1 Blk)
Nikola Jokic put up the most points in a triple-double on Christmas Day history. Jokic has been putting up video-game numbers basically all season and his huge performances last night led Denver over Phoenix in an exciting OT game.
Jayson Tatum, Boston Celtics (41 Pts, 7 Reb, 5 Ast, 3 Stl)
Jayson Tatum has led Boston all season with massive performances as he did yesterday. Boston was victorious against Milwaukee which might've been an Eastern Conference Finals preview. Tatum has his name right in the thick of the MVP race.
Ja Morant, Memphis Grizzlies (36 Pts, 7 Reb, 8 Ast, 1 Stl)
Ja Morant had a big game against the Warriors but the Grizzlies still came up short. Morant has led the Grizzlies all season long with his stellar play.
LeBron James, Los Angeles Lakers (38 Pts, 6 Reb, 5 Ast)
LeBron James is still putting up monster numbers in his 20th NBA season. James put up a great effort in the Lakers' game against the Mavericks but still came up short.
Luka Doncic, Dallas Mavericks (32 Pts, 9 Reb, 9 Ast, 2 Stl)
Luka Doncic has put up big numbers all season long and Christmas Day was no different. Doncic has his name squarely in the MVP conversation as he carries this Mavericks team night in and night out.
Honorable Mentions:
Chris Paul, Phoenix Suns (17 Pts, 4 Reb, 16 Ast, 2 Stl, 1 Blk)
Aaron Gordon, Denver Nuggets (28 Pts, 13 Reb, 2 Ast, 1 Stl, 1 Blk)
Christian Wood, Dallas Mavericks (30 Pts, 8 Reb, 7 Ast, 4 Stl, 2 Blk)
James Harden, Philadelphia 76ers (29 Pts, 4 Reb, 13 Ast, 4 Stl, 1 Blk)
Julius Randle, New York Knicks (35 Pts, 8 Reb, 4 Ast, 1 Stl, 3 Blk)
© 2023 Latin Times. All rights reserved. Do not reproduce without permission.