Fil-American cager Jordan Clarkson is known to be a cool and jolly guy. But like anyone, there is a limit.
The 29-year-old guard of the Utah Jazz lost his cool when his team played the San Antonio Spurs, almost going after a fan in a scene that could have turned ugly, TMZ reported.
According to the 46th pick of the 2014 NBA Draft, there was a fan that simply went all over him with rants that crossed the line. Although not detailed, it appears whatever that fan said got the goat of the 6-foot-4 NBA player.
"The guy just keeps antagonizing me, like almost challenges me, like, 'What you going to do?'" Clarkson said. "Fans got to learn, we human. We people too."
Clarkson explained that he does have playful exchanges with courtside supporters at times. But this particular fan allegedly had malicious comments that he could not tolerate.
"It did cross the line," Clarkson said. "I was walking away initially, and then he said something again. And, I turned back around and then he said it again. And, I'm just like, 'What's going on?!'"
Thankfully, Clarkson was restrained from doing something he may regret. Stiff fines and potential suspension loom and the Fil-American knows that this is something that would leave him a big loser in the end.
"After saying a bunch of stuff. I make money, I ain't trying to lose no money. I'm going to lose more money than he's going to lose. He's probably going to just get kicked out of the game. We're playing basketball, having a good time," Clarkson said.
Although they have been missed, some fans tend to go overboard. LeBron James of the Los Angeles Lakers had his share of this but did the right thing and sought assistance from referees to eject a couple before.
Despite the incident, the Jazz won over the Spurs, 110-104. Clarkson finished with 23 points for Utah, making up for the absence of Donovan Mitchell who was out due to an injury.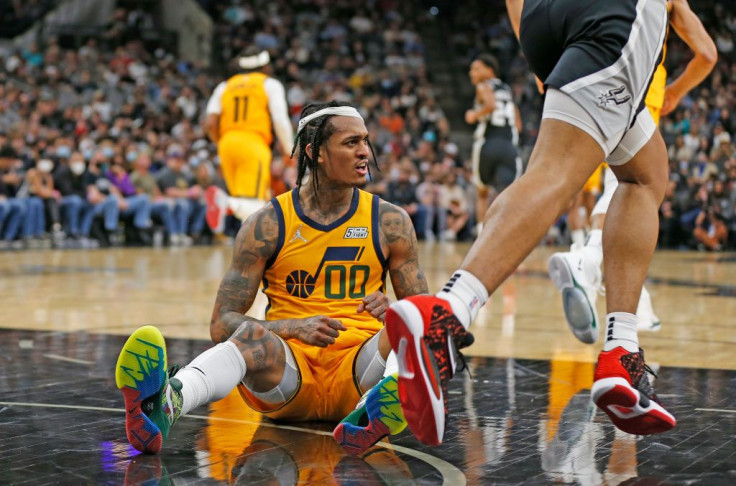 © 2023 Latin Times. All rights reserved. Do not reproduce without permission.