The Los Angeles Lakers lost another match recently, this time to the San Antonio Spurs. It was the purple and gold's fourth straight loss. Worse, it placed them below the .500 mark with a 16-17 win-loss card in the Western Conference.
Hence, the blame game has started once again by the Lakers fans who continue to be disappointed at the team's performance. But of course, there have been a lot of factors to consider.
That includes injuries, chemistry and the COVID protocols that have forced some players out.
As far as veteran center Dwight Howard is concerned, no one said it would be a walk in the park for the Lakers. Speaking to TMZ, the 6-foot-11 cager explained how there was a target on their backs and that all teams would come out and play their hardest against them.
However, he also pointed out how the current NBA season has not even reached the halfway mark yet. Thus, he remains confident that as the season progresses, the Lakers will be up there fighting and possibly starting to dominate.
"Rome wasn't built in a day. This is a brand new team than it was in 2020. All of us are really trying to learn how to play together and get our games going. It's not about how you start, it's how you finish. Don't worry, Lakers fans. When it's time to dominate, the Lakers gon' be there," Howard said.
Someone who has not been spared from criticism is Russell Westbrook. His name has been dragged in NBA trade rumors but nothing has gone down.
The 2017 NBA MVP got brutally honest about what most are saying about their slide. But then again, he made a reasonable answer when asked about the purple and gold struggles.
"Four games ago we're 16-13 and fourth in the west," the Lakers guard said. "I didn't hear none of these questions… So let's just be honest… there's a lot of things that have happened in the last week and a half," Westbrook added when he spoke to reporters after the Lakers' loss to Spurs, 138-110, on Thursday.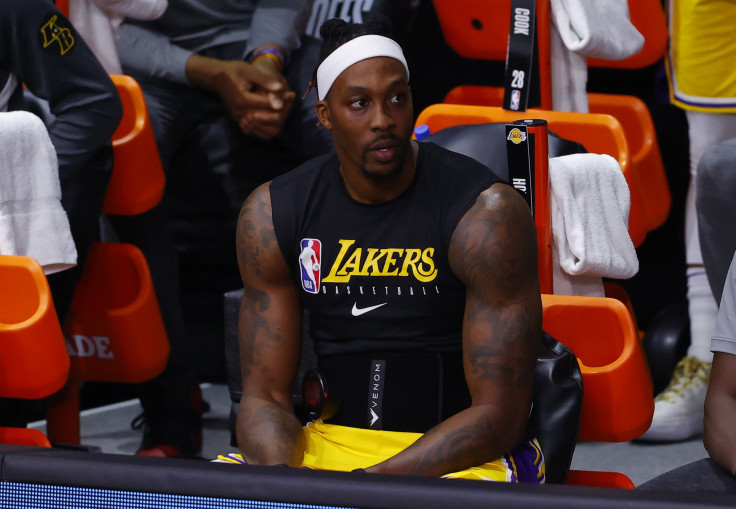 © 2023 Latin Times. All rights reserved. Do not reproduce without permission.