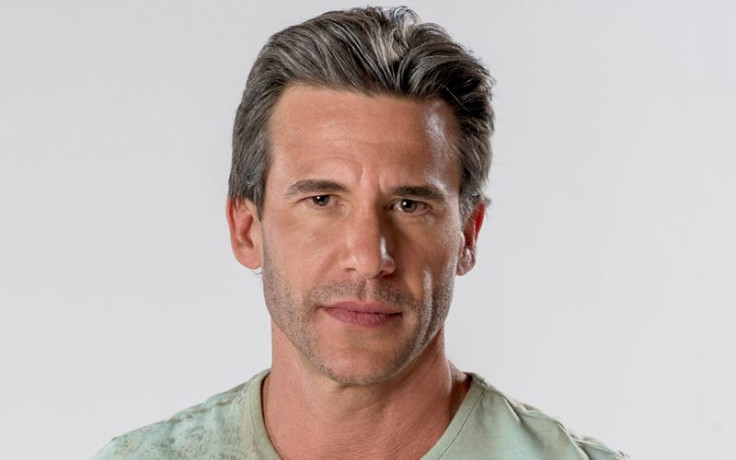 Univision is set to premiere "Un Camino Hacia El Destino" in place of "Muchacha Italiana Viene A Casarse" this week in primetime. The telenovela stars Paulina Goto and Horacio Pancheri as the young couple, but it also has older leads. Jorge Aravena plays Goto's father and he is of extreme importance to the central storyline. The actor has been in many succesful soaps like "Secreto De Amor," "Porque El Amor Manda," "Mi Corazón Es Tuyo" and "La Que No Podía Amar" which makes his face highly recognizable. You would think the promo department would feature him in the campaigns to promote to viewers, but it seems that this is not the case. The commercials got to Aravena and he was upset at the Spanish-language network that he took to Instagram to express his feelings.
"It is more than clear that there's someone at Univision that doesn't like me," he wrote on the social network. "I don't appear in any of the promos. I'm going to say this to the person in charge of promotions to inform themselves a little more about the story so they know who my character is and the importance it has in the story. Ah! And also have them watch the original credits to see if I'm the protagonist, because from what it seems like in the USA they do whatever they want, I don't know how they will air them in said channel, but if what they want is for the public not to see me, they would have to edit half of the telenovela and I don't know if Televisa will allow that, I don't know anything anymore, I only do my job the best possible way and it's not fair that for someone in particular (obviously someone with a lot of weight at the company) things get done that way. Either way, I know it they will do well because 'Un Camino Hacia El Destino' is a good story that I know the audience will love. Hugs and kisses to all the public and my followers. And to that person or those people... Nothing, It's better not to go on."
There's no way to cut Aravena out of the telenovela because it is his character that becomes the father of the main character. He has a lot of weight in the storyline, but it's strange that Univision would not promote his presence. In "Un Camino Hacia El Destino," Jorge Aravena plays Pedro, a gardener that has done so ever since he was a child. He is a kind, modest, and openhearted man. He meets Amelia at the Altamirano's mansion. She is the daughter of the owner and he falls deeply in love with her to the extent that he takes responsibility for her daughter although he is not her biological father. Assuming Luisa Fernanda's fatherhood makes him happy since he loves the little girl and feels proud of her. Amelia, on the other hand, looks down on him constantly and that makes him suffer a permanent sadness, which he will learn how to overcome with the help of Marissa, his new boss.
"Un Camino Hacia El Destino" premieres Tuesday, February 23 at 7pm ET/PT on Univision!
© 2023 Latin Times. All rights reserved. Do not reproduce without permission.