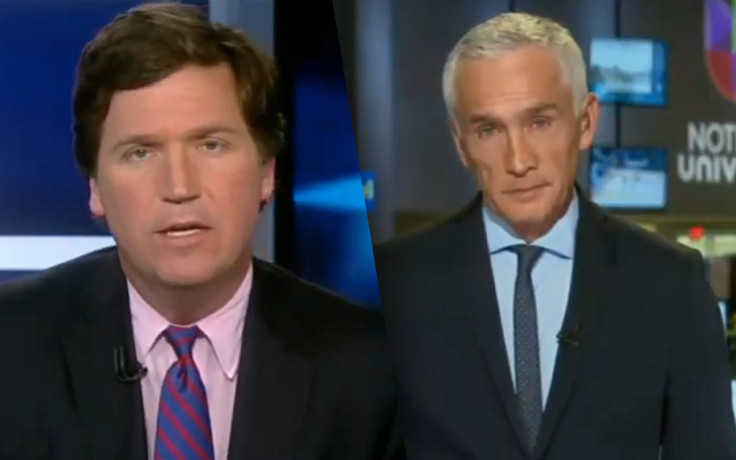 Jorge Ramos recently made a speech about protecting immigrant rights in the U.S. given the political agenda from the Trump administration. In this mentioned address, the Univision journalist said "this is our country, not theirs," which many interpreted as meaning that the United States is everyone's land, not just of a selected few. The right got upset about the comments and Tucker Carlson invited Ramos to his FOX News show to clarify his words.
Carlson read part of Ramo's speech and asked who was "us" and "they" that he was referring to. Ramos explained that it is "our country, it is yours, it is mine, and it is ours," and went on to say that Trump supporters think this is a "white country." "They are absolutely wrong," Ramos said.
Tucker reacted by asking Ramos to clarify what he meant by "white country." "You are white, obviously. You have blue eyes," said Carlson. "You're whiter than I am, you have blue eyes. So, I don't know exactly what you mean by 'white' or Latino." Carlson continued to act like he didn't understand Jorge Ramos by saying: "I'm not exactly sure what that word means. So Latinos seem to encompass German-Guatemalans, Italian-Argentines, and Afro-Cubans, and non-Spanish speaking Peruvians... and blue-eyed rich Mexicans like you." Watch the complete exchange below and tell us what you think!
© 2023 Latin Times. All rights reserved. Do not reproduce without permission.