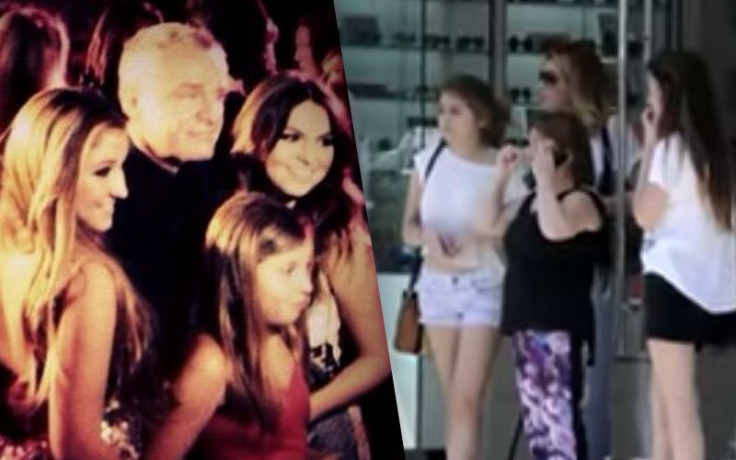 José Alberto "El Güero" Castro has had enough of everyone attacking his daughters on social media. The Televisa telenovelas producer is the former husband of First Lady of México, Angélica Rivera. As you may know, the "Destilando Amor" actress was spotted in California having a shopping spree with her daughters. The "Suelta La Sopa" report became viral shortly after it aired where Rivera was shopping at some of the most expensive boutiques in Beverly Hills for Sofia Castro's graduation outfit. Castro tried on a Badgley Mischka ensemble that cost $15,000 and it would be $20,000 to tailor it to the First Daughter. As you know, Rivera and her husband, the President of México Enrique Peña Nieto, have been facing corruption attacks from the country and this did not look right for the Mexican citizens.
Social media was a field of attacks against the First Family of México, but many forgot that Sofía Castro also has a father. "El Güero" Castro came to his daughters' defense on Twitter and posted an update that shut many people up writing the following: "Don't offend my daughters. That they live with their mother, doesn't mean that she supports them. I work to support and take care of them." "La Malquerida" producer ended his tweet with the hashtag "No Se Confundan" which would roughly translate to "Don't Get It Twisted" or the literal translation "don't confuse yourselves." Castro has made it clear that his hard earnings go to take care of his daughters and that he is very much involved in their lives. See the original tweet in Spanish down below!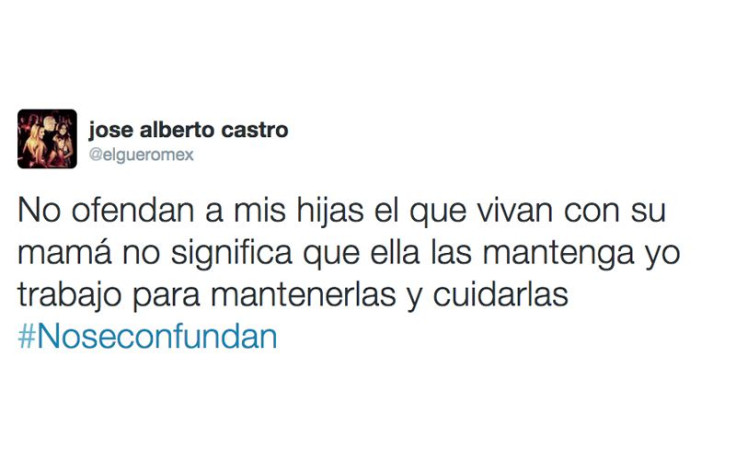 © 2023 Latin Times. All rights reserved. Do not reproduce without permission.