Josh Sills, an offensive guard for the Philadelphia Eagles, was charged with rape and abduction for a 2019 incident in Guernsey County, Ohio. The allegations were made just a few days before the team's Super Bowl trip.
The accusations were revealed in a news statement issued on Wednesday by Ohio Attorney General Dave Yost and Guernsey County Sheriff Jeffrey D. Paden. Sills, 25, was charged with two first-degree crimes, including rape and abduction, reports CBS News.
According to the indictment, Sills kept the woman against her will in December 2019 and coerced her into having unwanted sexual activity. Officials said the victim promptly contacted the Guernsey County Sheriff's Office, which launched an investigation before filing any charges.
"In December 2019, the indictment says, Sills, engaged in sexual activity that was not consensual and held a victim against her will. The crime was immediately reported, and the Guernsey County Sheriff's Office conducted a detailed investigation," the Ohio Attorney General said in a news release.
Sills is set to appear in court on Feb. 16. The Eagles are heading to Super Bowl LVII to face the Kansas City Chiefs on Feb. 12 in Arizona. On Wednesday afternoon, the NFL put Sills on the Commissioner Exempt List as it investigates the event following its conduct policy. While on the list, he may not take part in workouts or travel with the club.
The team acknowledged knowledge of the allegations in a statement. "We have been in communication with the league office and are in the process of gathering more information," the Eagles said. "We have no further comment at this time."
Following his indictment, the NFL announced in a statement that Sills had been put on the Commissioners Exempt List, meaning he was not permitted to participate in team travel, practices, or games. "The matter will be reviewed under the NFL's conduct policy," the league said.
Sills, who plays tackle and guard, joined Philadelphia as an undrafted free agent. He spent his collegiate career at Oklahoma State. He was born in Sarahsville, Ohio. Sills was a rookie in 2022 and played in one regular season game. In Week 5's game against the Arizona Cardinals, Sills played on special teams for the Eagles for just four snaps. On Philadelphia's depth chart, he is listed as Isaac Seumalo's backup right guard.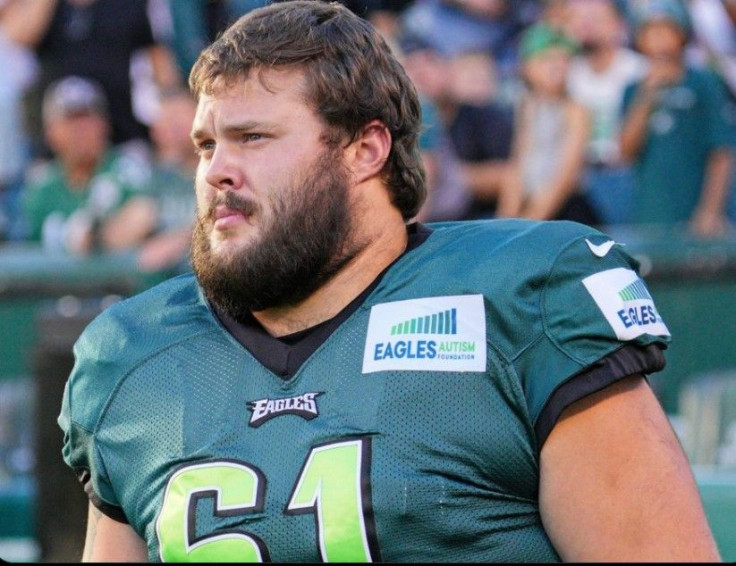 © 2023 Latin Times. All rights reserved. Do not reproduce without permission.