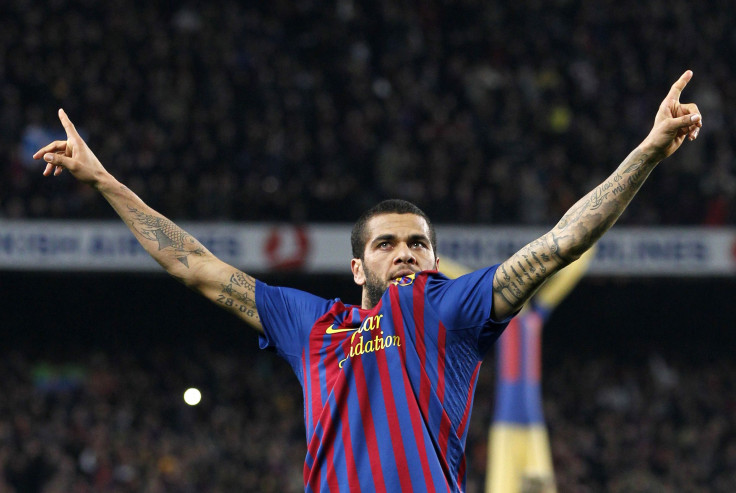 Brazilian footballer Dani Alves was reportedly arrested and was placed in custody over a sexual assault allegation in Barcelona, Spain.
Brazilian footballer Dani Alves, one of the most decorated football players of his generation, has been detained by police in Barcelona in connection with an investigation for an alleged sexual assault. Alves is one of world football's most successful players and has won major titles with several elite clubs, including Barcelona, Juventus, and Paris Saint-Germain, CNN reported.
According to the victim who hasn't been identified, Alves, the Brazilian footballer and former Barcelona star, touched her under her underwear without her consent and then followed her into a toilet at a Barcelona nightclub on Dec. 30, 2022. The woman, who was accompanied by her friends, reported the incident to the nightclub's security staff, who then alerted the police.
After the nightclub security staff alerted the officers, officers arrived at the scene and took a statement from the victim. The victim then filed an official complaint for sexual assault against Alves on Jan. 2, Al Jazeera reported.
When questioned, Alves admitted that he was at the club with other people on the day of the incident. However, he denied the allegations against him.
"I want to deny everything, first. I was there, in that location, I was there with more people, having a good time," he said.
"I was dancing and having a good time without invading anyone's space," he said. "I don't know who this lady is … How could I do that to a woman? No."
Alves' wife Joana Sanz stated that her husband had gone "out to dinner with friends, to disconnect a bit" on Dec. 30.
"He went out to dance and try to enjoy music as likes, period. Nothing wrong happened […] I know how respectful he is," she added.
Meanwhile, a court in Spain has ordered the Brazilian footballer to be remanded in custody. Public prosecutors have also asked the court that Alves be held in "provisional detention without bail."
Alves has won domestic titles in Spain, Italy, and France and has also won three Champions League titles with Barcelona. Alves also won the Copa América with Brazil in 2007 and 2019. At 39 years old, Alves also became Brazil's oldest player to feature at the World Cup while appearing for the national team in Qatar when his team played Cameroon.
© 2023 Latin Times. All rights reserved. Do not reproduce without permission.