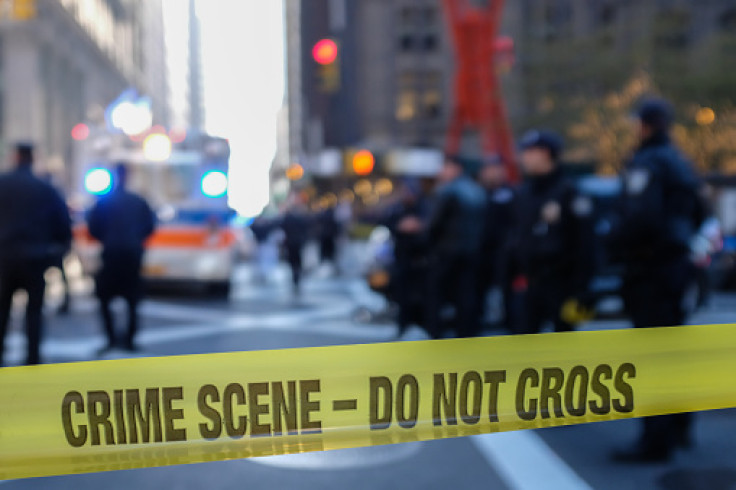 Authorities claimed that a suspect wanted in connection with a previous fatal shooting incident shot and killed a Florida journalist and a 9-year-old girl on Wednesday afternoon.
According to Orange County Sheriff John Mina, during the 4 p.m. gunfire on Hialeah Street in Pine Hills, two additional people were hurt, including a second Spectrum News 13 journalist.
A 20-year-old lady was allegedly shot and murdered by the suspected shooter, 19-year-old Keith Melvin Moses, as she sat in a car on the street at 11 a.m., according to Mina.
Five hours later, Moses allegedly went back to the area and opened fire on a Spectrum News 13 team that was there to cover the initial incident, New York Post reported.
A reporter for News 13 and a photographer who were in and near their news vehicle were both shot. The 24-year-old reporter, identified by family early Thursday as Dylan Lyons, died. The photographer was hospitalized in critical condition, Mina said.
Shortly after, Moses allegedly stormed into a house on Hialeah Street, where he shot a 9-year-old girl and her mother. The child died of her injuries in the hospital, while her mother is fighting for her life, the sheriff said.
Moses was detained by police after the subsequent shootings, and it was eventually determined that he was also a suspect in the murder of the 20-year-old lady. He is likely to face additional charges for the second and third gunshots after initially being charged with one count of murder for the morning killing, Mina said.
"At 19, he had a lengthy criminal history to [sic] include gun charges, aggravated battery and assault with a deadly weapon, burglary, and grand theft charges," Mina said of the suspect.
According to Mina, the first victim was believed to be an acquaintance of Moses, but at this point, there is no evidence linking the suspect to his subsequent victims. Deputies are investigating a motive.
The sheriff added that it's unclear whether Moses singled out the News 13 team because they were reporters.
"The suspect is not saying much right now," Mina said. "It is unclear if he knew they were news media or not."
He added that the team's van was not clearly distinguishable as a news van, but said that the photographer's equipment was visible.
"No one in our community — not a mother, not a nine-year-old, certainly not news professionals should become the victim of gun violence," Mina said.
Law enforcement officers and homicide detectives had cleared the scene of the initial morning murder by the time of the afternoon shootings, he added.
"We are deeply saddened by the loss of our colleague and the other lives senselessly taken today," Spectrum News said in a statement.
The Biden administration offered its condolences to the families of the two journalists following the news.
"Our hearts go out to the family of the journalist killed today and the crew member injured in Orange County, Florida, as well as the whole Spectrum News team," White House Press Secretary Karine Jean-Pierre tweeted.
US Sen. Rick Scott called the shooting "absolutely horrible."
"My team and I are closely monitoring the situation and keeping these Floridians and their families in our prayers," the Florida lawmaker said.
© 2023 Latin Times. All rights reserved. Do not reproduce without permission.