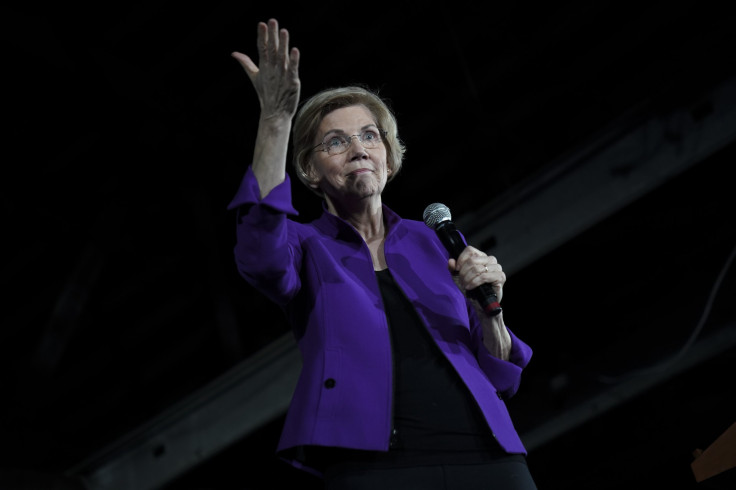 Senator Elizabeth Warren of Massachusetts, who is running for presidentship, has announced that she has more than 100 endorsements from Latina, Latino, and Latinx community leaders. They come from a dozen states like Iowa, Californi, and Texas.
"I am grateful for the support of this list of Latina, Latino, and Latinx leaders who have made incomparable gains for their communities and continue to trailblaze for the good of everyone," Warren said in a statement. "I am proud to stand with them in this fight for big, structural change."
"These leaders make up the heart of our movement, and with their support, we can make big, structural change. That's how we win in 2020 and beat Donald Trump," said Latinx Outreach campaign's director Jonathan Jayes Green.
The only Latino candidate in the campaign was former HUD Sec. Julián Castro, who rescinded his name from the list of candidates and ended his campaign. But he quickly endorsed Warren as he has always appreciated her efforts to connect with the minority communities and since then he has become an active surrogate for her campaign. His efforts have led to speculations that Warren might consider Castro as a candidate for vice president as his support will bring about a major spike in the number of Latino voters.
"Senator Warren certainly has done a good job, I think, of reaching out to different communities during the course of this campaign. I've been very impressed with the work that she's done both in the African-American community and the Latino community," Castro said.
Soon after Julián Castro, his twin brother San Antonio Rep. Joaquin Castro too has formally endorsed Senator Elizabeth Warren for president and is now backing the progressive champion in the race for the White House.
"Sen. Warren is ... the only candidate who can unite the Democratic Party and our country, two things essential to defeating Donald Trump and restoring America's leadership role at home and abroad," Joaquin Castro shared on January 14, 2020, just hours before Warren helmed a major Democratic presidential debate in Iowa.
He added that Warren is "going to make sure that everyone has great opportunities to achieve their dreams and get ahead".
"Sen. Warren is going to fight for all of us, including for people who came from neighborhoods like mine," said the lawmaker. "That's why I'm proud to be in this fight with her."
© 2023 Latin Times. All rights reserved. Do not reproduce without permission.