Multiple types of coronavirus vaccines may have to be developed to address the scale at which the COVID-19 outbreak has affect in the world. These are the thoughts of a vaccine researcher from Harvard University.
In an interview, Dr. Dan Barouch sounded optimistic and pointed out the fact that many coronavirus vaccines are being developed globally and some of them are even in the late-stage clinical trials in humans.
However, he did say that even if these vaccines are proven effective, they are expected to have some side effects or weak points and warrants the need for multiple versions of coronavirus vaccines to be developed to make up for these shortfalls.
"We have over 300 million people in this country and over 7 billion people in the world," he said during the interview. "No single vaccine developer is going to be able to provide a vaccine for the global market. So I think that we not only want, but we need multiple vaccines to be successful."
Barouch works as the Director of the Center for Virology and Vaccine Research and has partnered with Johnson & Johnson for COVID-19 vaccine development.
Currently, more than 30 coronavirus vaccines are being tested in humans and more than 100 candidates are in the development phase. Several different techniques are used by the pharmaceutical companies to develop shots against pathogens, in this case, the novel coronavirus.
As of now, coronavirus vaccines developed by Moderna Inc and Pfizer have already entered Phase III clinical trials in humans. Johnson & Johnson also confirmed that it is ready to spearhead its late-stage coronavirus vaccine trial in September, which is expected to involved more than 60,000 volunteers from within the U.S. and other countries.
Earlier in August, the Russian president Vladimir Putin announced the approval of COVID-19 vaccine. However, public health experts have raised questions about the vaccine and the expedited timeline for its development. The vaccine has been rolled out without proper testing and the experts have questioned its safety as well as efficacy.
The first credible vaccine is expected to be ready by the end of 2020.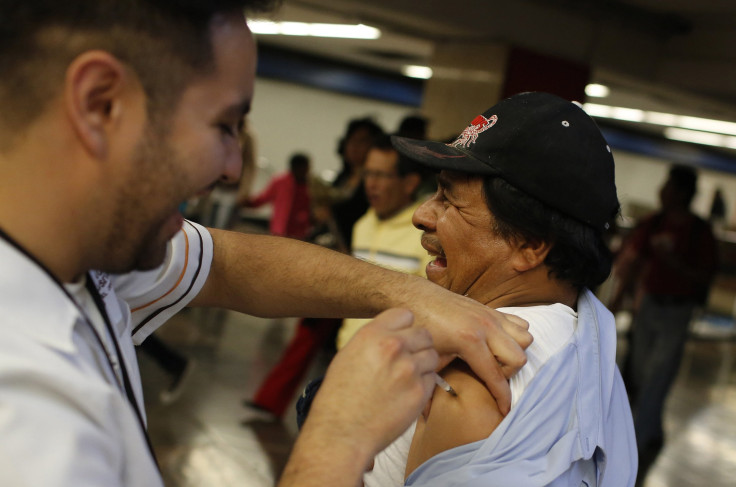 © 2023 Latin Times. All rights reserved. Do not reproduce without permission.