International pop star Justin Bieber has hinted at plans to start a family with model wife Hailey in his latest Amazon Prime documentary "Justin Bieber: Our World" after talking candidly about his suicidal tendencies during his younger years.
Over the past decade, the now 27-year-old Canadian heartthrob, also among the world's best-selling music artists, has enjoyed his life in the limelight, a household name since he was 16, saying he's still not yet ready to give that up amid their reported move to have a baby, the U.S. Sun reported.
The "Stay" singer talks in intimate self-shot footage with his wife Hailey, who asked him about his hopes and aims for 2021, in which he answered, "To continue to set goals and have fun doing them, make sure I put family first."
"And hopefully we will squish out a nugget," he added while locking eye contact with wife of three years Hailey. "At the end of 2021 how about, we start trying?"
He went further to reflect on his life as an entertainer, which he said was self-serving at times because of the massive amount of attention he gets from the public. It's easy to drown in fame, JB noted.
"You've got to constantly go back to the 'why?' 'Why am I singing for all these people?" he said. "Is it because I want to feel good about myself? Or to make others feel good about themselves?'"
Last year, Bieber shared to his fans how he hit rock bottom in "Justin Bieber: Next Chapter," which saw him involved with drugs, alcohol, and "really, really suicidal" amid the unexplainable pain he felt.
It was a far contrasting image of the "Baby" singer who fronted the cameras for the latest documentary on his life and fame, now looking happier and more grounded than ever.
"Now I have a partner to spend the rest of my life with. It's been really good for my mental health, heart, and spirit," he shared. "We could be traveling all across the world and if I'm with her I feel like I am home."
According to the Daily Mail, the couple caused a stir at the Met Gala after the performer was photographed patting his wife's stomach on the red carpet last month, which left fans to speculate Hailey was pregnant.
Meanwhile, Justin recently announced his move to enter the cannabis industry after launching his pre-rolled joints named Peaches after the March 2021 hit song, teaming up with the Los Angeles-based company Palms.
According to Bieber, his new business venture aims to remove the stigma associated with the drug with hopes its use may help young people with mental health concerns after overcoming his own battle with depression as unveiled in his 2020 documentary.
"I'm a fan of Palms and what they are doing by making cannabis approachable and helping to destigmatize it," he said. "I wanted to make sure that I was doing something with them that felt genuine, and Peaches felt like a good place to start."
For now, the products will only be on sale in California, where recreational marijuana use is legal for over-21s.
Some proceeds of the sales will go to fund the Veterans Walk and Talk charity, which uses cannabis and psychedelics in therapies of ex-servicemen and women, and the Last Prisoner Project, which fights for criminal justice reform concerning marijuana convictions, the Guardian noted.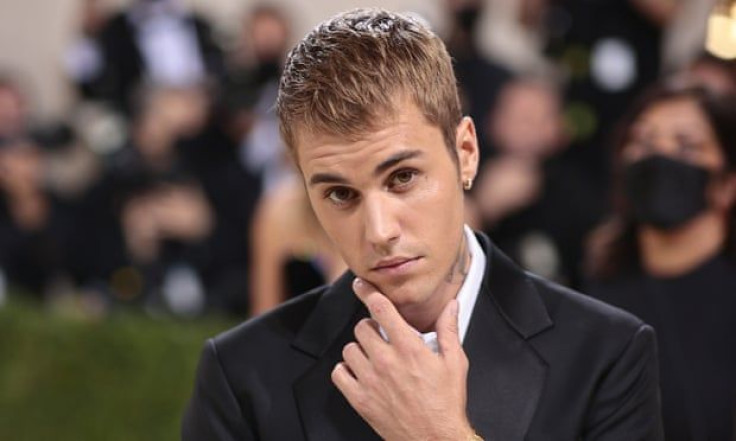 © 2023 Latin Times. All rights reserved. Do not reproduce without permission.