Beliebers are ready to fight on social media after an upsetting video, which portrays singer Justin Bieber in a fairly bad light, went viral this week. The clip shows the "Yummy" singer throwing his hands in the air, appearing to yell at his wife Hailey Bieber, as they walk through the casino in Las Vegas amid an entourage of security staff.
Regardless of the video appearing to be genuine, Bieber followers were quick to address it though it may have seemed like it the singer was yelling. Howver, in reality, Justin was apparently just 'hyped' after a surprise appearance at XS nightclub with Diplo at the Wynn Las Vegas on Saturday night. The gig saw a host of stars in participation including Megan Fox and Machine Gun Kelly.
The fan shot back at haters for conjuring up false information on the basis of a mere video. "He was not yelling and we were there to witness what went down. He was all adrenaline," wrote@biebsclubhouse, a fan wrote on Twitter, according to Daily Mail.
The user further enthused that he saw the Canadian singer in flesh right before the moment, and was reportedly on straight adrenaline from performing. The fan reiterated that it was plain unfair for speculations to run amok and portray Justin as the bad guy when he really wasn't.
What's more, the most recent name to jump to Justin's rescue was none other than his wife Hailey. She took to her Instagram story on Wednesday, which sees the 24-year-old model kissing Bieber, Page Six reported. She cleared the air and maintained that she and Justin had an amazing evening over the weekend, irrespective of the controversies that surrounded them. Hailey advised fans to stay above negetavity, and assured them that all was well.
The video has amassed over a million views. While it's not surprising to note that whatever Bieber does eventually makes headlines, this time around it's certain that the young singer deserved the benefit of doubt.
Quickly before the Saturday gig, Bieber assumed responsibility for deck obligations at the new Delilah club and belted out a couple of his hits.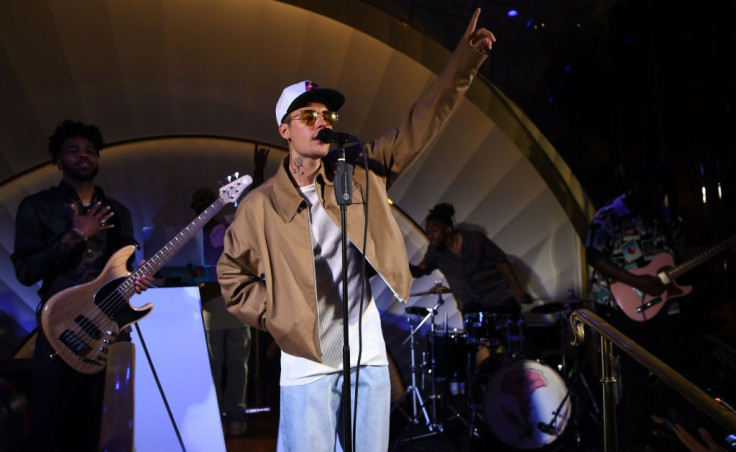 © 2023 Latin Times. All rights reserved. Do not reproduce without permission.