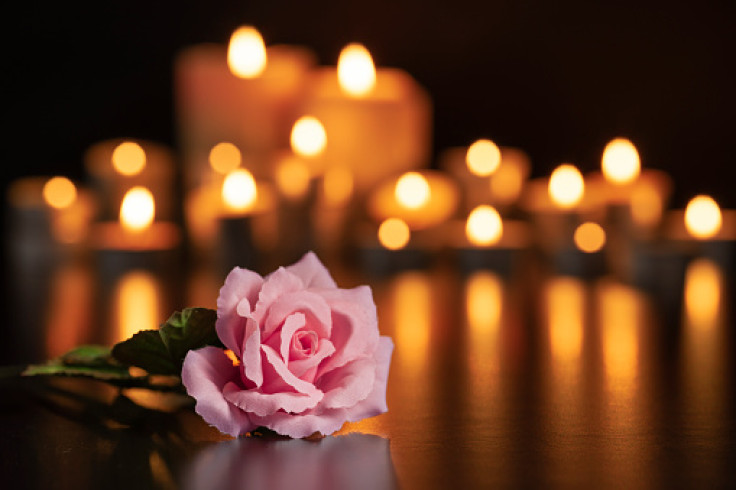 25-year-old K-pop star Moonbin has died at the age of 25, his record label has announced.
His manager discovered him unconscious at his flat in Seoul on Wednesday night, according to police, who were cited by South Korean media.
In a tribute, his label Fantiago claimed Moonbin "unexpectedly left our world and became a star in the sky."
Before joining the well-known boy band Astro in 2016 at the age of 18, Moonbin had worked as an actor and a model.
"He appears to have taken his own life, but an autopsy is being reviewed to determine the exact cause of death," police said.
He had been playing in a duo with another Astro member Sanha since 2020. In the midst of a global tour, Moonbin & Sanha gave their final performance on Apr. 8 in Bangkok.
All of Astro's members are expected to reunite in Seoul on Thursday for Moonbin's wake, according to the label Fantiago.
The label's statement also requested to "refrain from speculative and malicious reports" so that Moonbin's family may pay their respects privately.
Moon Sua, Moobin's sister and a member of the girl group Billlie, is also a K-pop singer. The siblings had already discussed their reliance on one another in open interviews.
The most recent K-pop celebrity to lose their life in recent years is Moonbin.
Goo Hara, a singer, and actress were discovered dead in her Seoul home in 2019. In the same year, her close friend and K-pop artist Sulli committed suicide following a protracted battle with internet bullying.
Minwoo of the boy band 100% died at home in 2018, and his label simply stated that he had a heart attack.
One of the largest boy bands in South Korea, SHINee, lost its lead singer Jonghyun in 2017.
South Korea has the highest rate of youth suicide of all developed countries and while the country's overall suicide rate is falling, deaths of those in their 20s are rising.
The government is trying to substantially reduce the number of suicides, which plague Korea's hyper-competitive society.
Moonbin joined Fantagio's trainee program as a child before eventually joining Astro. The group was originally six performers, but one member left in February 2023.
Astro fans - known as "Arohas"- have been mourning Moonbin's death. Known as an all-round performer, he had been seen as the boy band's most celebrated dancer.
Social media posts on Wednesday night showed supporters in South Korea creating impromptu street tributes by placing flowers and post-it notes.
Additionally, supporters hung purple and silver balloons, two colors that stood out during the singer's previous performance in Thailand.
Earlier this year, Moonbin and Sanha went on the "Diffusion" tour to support their most recent EP record, which was published in January.
According to the Korean network SBS on Thursday, Moonbin disclosed to his audience that he had been having a terrible time after the event.
"I want to confess one thing, I'm actually feeling really bad. There might have been a lot of signs which people could notice since the concert started, so I'm also very sorry to you guys.
"I'm working out and trying to pick up things that I've left little by little. I chose this job so I need to be happy so that I can make fans happy as well," he said in a live broadcast over social media.
The duo was scheduled to perform this coming Saturday in Macau, as well as in May in Indonesia and Japan.
© 2023 Latin Times. All rights reserved. Do not reproduce without permission.