A new poll has revealed that the majority of Americans approve of Senator Kamala Harris as Joe Biden's pick for the 2020 Democratic ticket.
The survey has found that 54% of Americans support Harris while only 29% do not. Currently, she is the only candidate on either of the major tickets to have more voters giving her a favorable than unfavorable view.
While Americans overwhelmingly approve of Harris, the margin is narrower among survey participants who have strong opinions. Based on the survey, 34% of Americans strongly approve of Harris while 22% are strongly against her.
Eighty-six percent of Democrats approve of her as the vice-presidential nominee while only 8% disapprove. Among Republicans, 25% approve of her while 55% do not. The poll mirrors the same results among independents, with 52% saying they support Harris.
The poll has also found that the majority of Black people in the U.S. approve of Harris. Biden's choice has the support of 78% of Black people, 65% of Hispanics, and 46% of white people. Among men, 52% support Harris while 30% disapprove. Fifty-six percent of women also support her while 29% do not.
Meanwhile, an analysis by Gary Langer, president of Langer Research Associates, has revealed that the disapproval of Harris is not only high among Republicans but also among conservatives, white evangelicals, rural residents, and non-college-educated white men. All represent Trump's core groups.
"Beyond Democrats and Black people, approval peaks among liberals, Northeasterners, those with postgraduate degrees and urban residents," he added.
Kamala Harris is the first Black woman and first Asian American woman chosen for a major party's presidential ticket. The 55-year-old candidate was born in Oakland, California to her Jamaican father and Indian mother. Both her parents immigrated to America to further their education.
Like Harris, Sarah Palin also gained attention in 2008 for winning the support of 60% of Americans after John McCain had chosen her for the Republican ticket. However, the voting population's view of her declined as the election campaign progressed.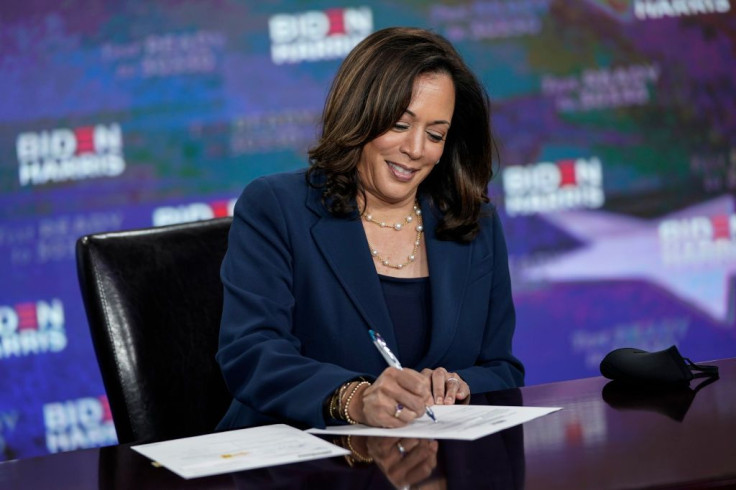 © 2023 Latin Times. All rights reserved. Do not reproduce without permission.