Award-winning rapper Kanye West has bid farewell to his birth name after a judge granted his request to change his name, citing very personal reasons amid his move for a bold hair transformation.
Born Kanye Omari West, the musician filed for the name change on Aug. 24 in Los Angeles, three years after he first flagged his plans to change his name formally in a tweet he made in 2018.
"Formally known as Kanye West. I am YE", the 44-year-old said in 2018 after debuting the name on his Twitter handle.
Court documents revealed that his name change has been officially approved by Los Angeles Superior Court Judge Michelle Williams this week, which means the "Donda" hitmaker will no longer carry a middle or final name and will be known simply as Ye, which he previously said is "a reflection of who we are [as] beings."
The Independent further noted that Ye told radio host Big Boy in an interview in 2018 that Ye means you in the Bible and has been commonly used in the old scriptures. He believes becoming Ye would better paint his unique artistry in the music scene.
"It went from being Kanye, which means the only one to just Ye, just being a reflection of our good, our bad, our confusion – everything," he said during the release of his eighth studio album, "Ye," in 2018.
West has also decided to make bold changes to his hairstyle with his head now partially shaved, leaving patches of his hair to reveal an apparent design, according to E! Online.
He would caption his recent Instagram post with a simple "¥," the currency symbol for Japanese yen and Chinese yuan.
Such changes in Ye's name and hairstyle sparked rumors he might have decided to finally move on from his estranged wife Kim. Their ongoing divorce proceedings have been met with confusing reports from insiders from both parties since February, with some insiders claiming they are considering reconciling, while other sources say they are simply friendly exes.
Last week, legal documents filed with the Los Angeles Superior Court on Oct. 12 revealed that the Keeping Up with the Kardashians alum, 40, has successfully acquired the former couple's house for $23 million as they finalize their legal separation.
Yahoo! News noted that $20 million of the agreed-upon price was allocated for the mansion, and $3 million went towards "all finishings, furniture, fixtures, appliance collectibles, silver, and art currently located in the said residence."
Previously known as Kimye when they were still together, Ye and Kim share four children, North, 8; Saint, 5 ½; Chicago, 3 ½; and Psalm, 2.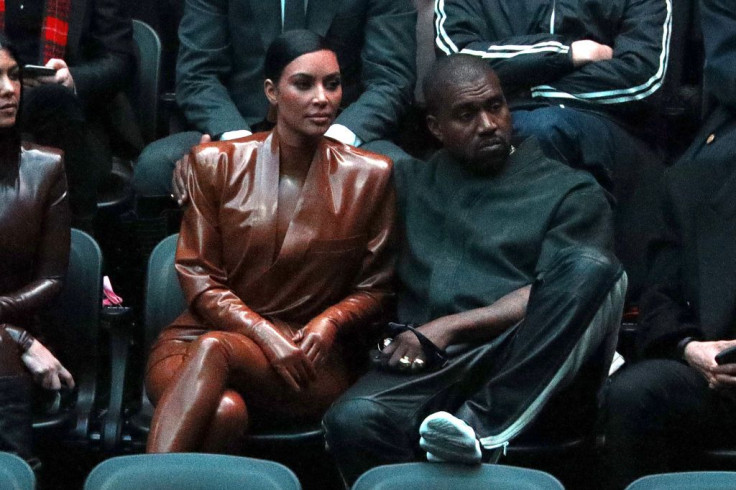 © 2023 Latin Times. All rights reserved. Do not reproduce without permission.