American socialite Kim Kardashian West has dropped another cryptic message on Instagram, sharing photos of herself over the weekend amid ongoing divorce proceedings with ex Kanye West, her husband of nearly seven years.
In her latest post on Instagram, the Skims founder sparked rumors of another ongoing feud with Kanye after she wrote, "The universe can give you every sign you need but you see what you wanna see when you're ready to see it."
She would back her statement with another post on her Instagram story which reads, "With the heart I have, I'll always win," according to Cosmopolitan.
Kim's explosive messages also gave a nod to comments she previously made when pressed on her decision to end things with Ye, making it official in legal documents in February this year.
In the final episode of "Keeping up With the Kardashians," the make-up mogul got candid with her mother, Kris, and shared how she never enjoyed being a wife to Kanye.
"I never thought I was lonely," she said. "I always thought I could just have my kids, my husband moves from state to state and I'm on this ride with him and I was OK with that."
She would later lash out and confess, "I'm numb like, I'm tired of that, but I do know that I will be happy. I didn't come this far just to come this far, and not be happy."
Kim habitually leaves behind cryptic Instagram posts when hit with controversies. Just recently, she seemingly quashed rumors suggesting things were finally looking up for her and the "Jesus Is Lord" singer, with a text that reads, "Don't waste your energy trying to force something that isn't meant to be."
Reports that the former couple was on the verge of reconciliation emerged after they recreated their 2014 nuptials in August during the final listening event for Kanye's 10th studio album "Donda," which finally hit the streaming platforms in the same month.
The rapper also voiced out his support of Kim's polarizing 2021 Met Gala look after it drew flak from the media amid controversies that he briefly unfollowed the model on Instagram when accused of having flings while married to Kardashian as hinted by the song "Hurricane."
According to the Daily Mail, West allegedly confessed to members of his team during his 2016 Saint Pablo Tour, with sources revealing that he shared "graphic" details about his affairs with other women during his marriage to Kim.
However, the singer allegedly failed to clarify whether an alleged hook-up with Christina Milian, 39, occurred at the beginning of his relationship with Kardashian in 2012 or after their 2014 nuptials.
The 35-year old model Irina Shayk also fell victim to the rumors surrounding Kanye following their controversial trip to France in June, according to Page Six.
Shayk would eventually dodge questions about her relationship with the Grammy winner, refraining from confirming they dated after an insider said that the two appeared to have lost steam within a month of their French getaway.
"Tomorrow there is going to be a rumor that I'm dating my doorman, OK? Then after tomorrow, it's going to be someone else," Shayk said.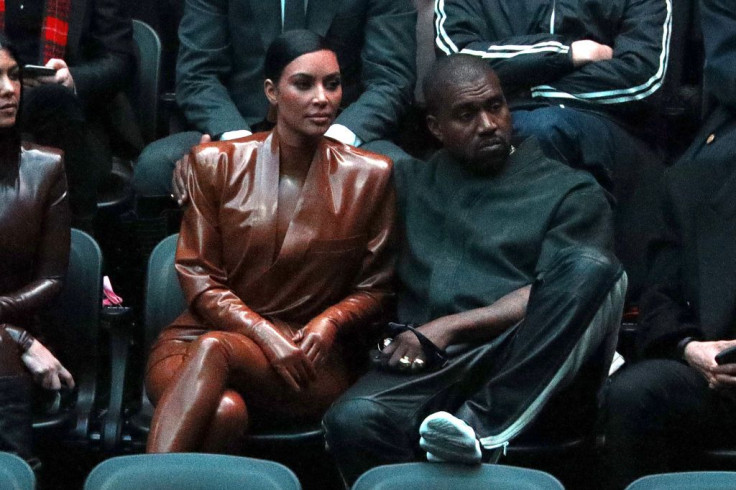 © 2023 Latin Times. All rights reserved. Do not reproduce without permission.