Kanye West was spotted on his third date with actress Julia Fox Monday, after having a seemingly private time with singer Audri Nix just a few hours later.
On Monday, the 44-year-old rapper brought Fox to Carbone in Miami to meet his old friend Noreaga and his wife, Neri. Fox and West's romance appears to be leveling to a serious stage, however West seems to be giving mixed signals. Just hours before the couple's date in Miami, he was photographed with another woman.
The rapper was also caught with Puerto Rican singer-songwriter Audri Nix on Monday spending time in the Sunshine State. Nix was the same female who made it under the spotlight after being seen at West's hotel room after his New Year's Eve show, though no public affection was displayed.
West and Uncut Gems star Fox once again garnered public attention as they showed up together at a Broadway play on Tuesday night. The couple watched "Slave Play," which is tackling diverse social topics including interracial relationships. After the show, they went straight for a dinner date at Carbone.
Fox wore black trousers with her itty bitty underwear straps paired with a skin-tight bodysuit, displaying her hourglass curvy figure. Meanwhile, West was seen wearing a navy hoodie paired with denim jeans that has white paint on them, plus a bomber jacket completed with a pair of high rain boots.
Fox and West had their first date on Sunday at Makoto Bal Harbour. A source told Page Six, "Julia and Ye are dating." The insider added, "They both just got out of their former relationships, and they've helped each other recover immensely. They're kind of kindred spirits, and it's cool to watch."
However, West was also once seen partying with IG model Yasmine Lopez, although no confirmation announced if that was a date.
West seems to be actively involving himself in the single life amid his divorce from Kim Kardashian. The reality TV star filed a divorce to end their marriage in February, despite West's continuous apologies and pleas for her to take him back. Kardashian is moving forward after their split and has been dating Pete Davidson since October.
West reportedly bought a $4.5 million house directly across the street from the family house. It was said that he purchased the house so that he could be close to the kids.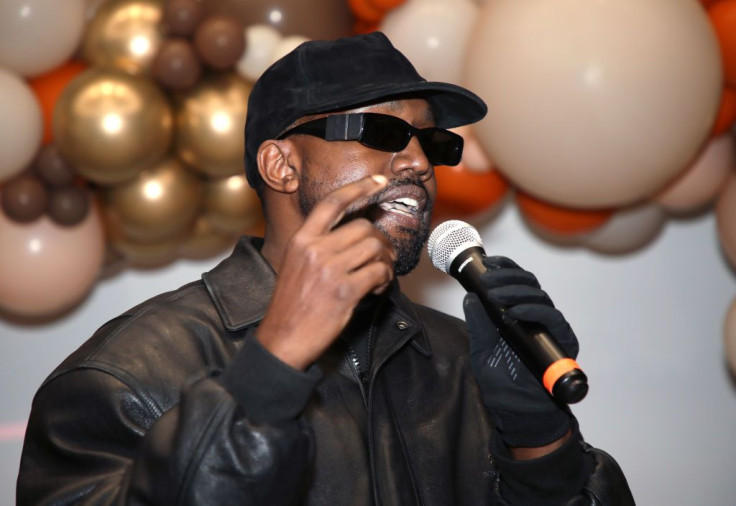 © 2023 Latin Times. All rights reserved. Do not reproduce without permission.