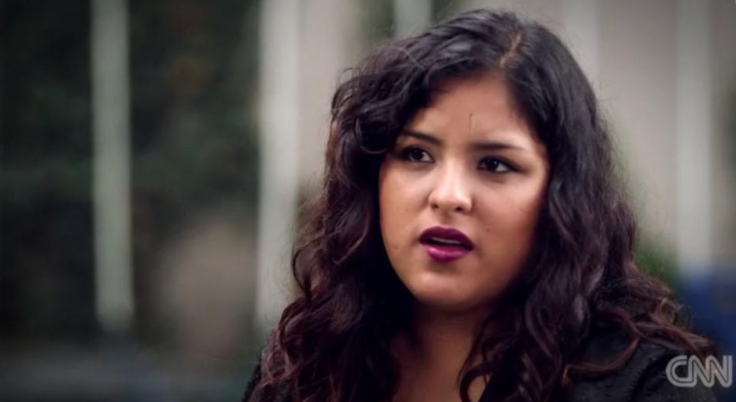 Karla Jacinto story begins in Tenancingo, Tlaxcala in Mexico. When she was 12 years old, she thought she had finally found her "Prince Charming," the man that was going to rescue her and give her the princess life she deserved. "I come from a very dysfunctional family. I was sexually and physically abused by a family member when I was 5 years old," Jacinto told CNN México.
Unfortunately, Karla's nightmare was far from being over. The man she thought would save her from the life she was living turned out to be working for an organized crime ring specialized in prostitution and sex trafficking in Tenancingo. "This is what the town does. It's their industry," America's Top Anti-Trafficking Diplomat Susan Coppedge told CNN.
After 3 months into their relationship, the man began showing his true colors and forced young Jacinto to have sex with 30 men a day with no days off, "He started beating me with a chain in all of my body. He punched me with his fists, he kicked me, pulled my hair, spit at me in the face, and that day was when he also burned me with the iron," said the 23-year-old. "He told me I liked being a whore."
One day, while she was working in a hotel commonly linked with prostitution, Karla watched 30 policemen in uniform walk in and make a deal with her "pimp." According to Jacinto, they took the girls to different rooms and made videos of them in compromising positions only to later tell them they would send them to their families if they said anything about what had happened.
"I thought they were disgusting. They knew we were minors. We weren't full developed yet. We had sad faces. Some girls were only 10 years old. There were girls who were crying. They told the officers they were under-aged but nobody cared," Jacinto recalled.
"Imagine in the mind of a 12-year-old who is raped, if she cries, he would hit her worse. If she didn't cry, he would hit her again," said Mexican Human Rights Activist Rosi Orozco. "She had clients that were judges, priests, pastors, police, so she knew that she could not run away to go to the authorities."
In 2006, after 4 years of living hell, Karla was finally rescued. She was only 16. In the four years she was enslaved, she met with 23, 300 clients and confessed she was raped at least 43,200 times.
© 2023 Latin Times. All rights reserved. Do not reproduce without permission.