Kate Middleton might be all for spreading love and kindness amid challenging times like these, but netizens -- Meghan Markle fans -- aren't convinced. The Duchess of Cambridge was roped in by the Oak National Academy to lead a virtual assembly at 10 am on Saturday, and things got pretty awkward for Middleton as a flurry of unsavory comments questioning her intent came along the way.
Followers of the royals were treated to a short preview today, as the associated shared a peek into the clip, which sees Middleton propagate about the need to be kind and patient to the children at the Waterloo Primary Academy in Blackpool. The intent however seemed to backfire, with a volley of users dissing the duchess for not walking the talk – in reference to the popular speculation that points to Middleton's poor treatment of Markle, which led to the latter's exit from the British Royal Family.
The video jumped to a video call, where Middleton is seen asking kids a volley of kids a rather important question: What kindness means to them. To which, a child responds that the term largely refers to treating people how you want to be treated.
Kate plays a key role in the activities for the Oak National Academy, a platform that works towards offering high-quality video lessons and free resources to parents and teachers.
The clip, however, saw many Meghan Markle fans clap back at Middleton, claiming how she didn't show any kindness to Markle when she could when they were all living in the United Kingdom.
"Considering the way that Meghan was treated by her, I'm not really sure that she's the best spokesperson for the concept of kindness towards others," said one user, as per a media outlet. While someone else angrily retorted, "Ooh Really? She should have started that kindness from home by showing Meghan some bit of kindness."
A few users took a dig, hinting at Middleton's double standards. "Or is her kindness only limited to specific people?". Another user wrote, "Ha! This has to be a joke!"
The trolls weren't restricted to just how she treated Markle but also had several fans accuse the Duchess of "copying" Meghan, the Duchess of Sussex who was recently lauded for her impassioned speech to the graduating class of 2020 at her former school, the Immaculate Heart.
"Spot the copyKatiness. Meghan speaks to a graduating class. Katie is holding an assembly too," said one user. "I also was wondering when Kate was going to copy and paste Meghan I guess this is Kate's school talk," added another user.
The once-fab four reportedly don't see eye to eye after a series of feuds in the last two years.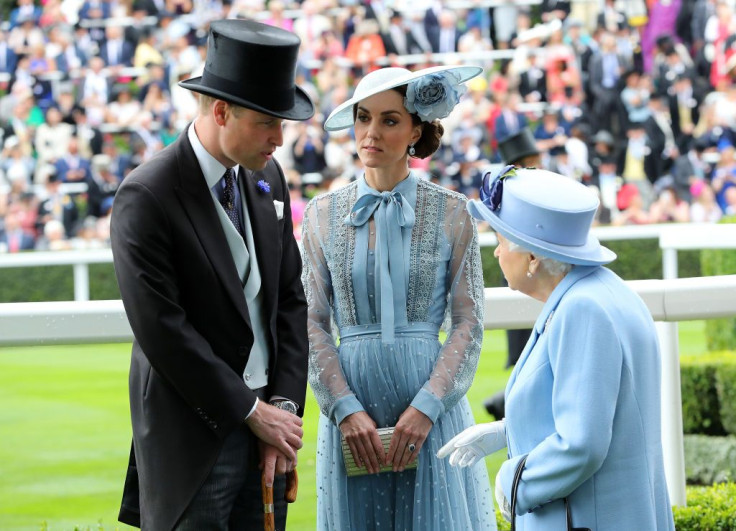 © 2023 Latin Times. All rights reserved. Do not reproduce without permission.