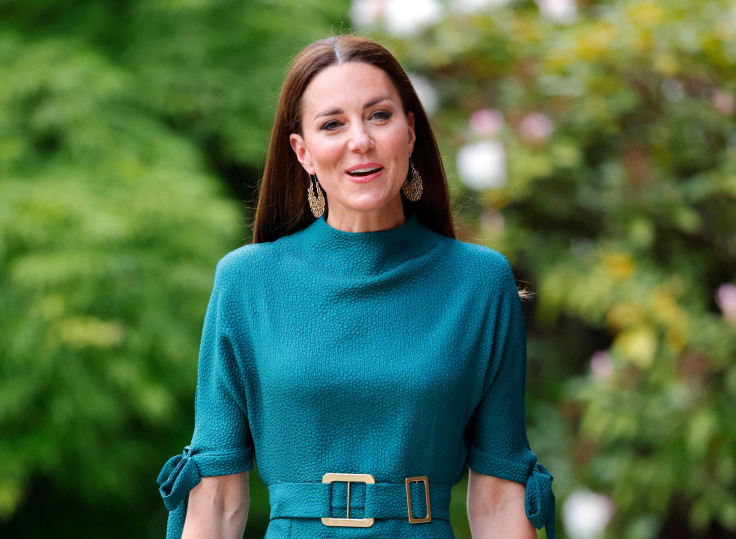 Kate Middleton is making her way through her new initiative to better the lives of young kids.
The Princess of Wales officially launched her Business Taskforce for Early Childhood on Tuesday in London by meeting with business executives while sporting a striking $2,190 Alexander McQueen jacket.
At the headquarters of UK bank NatWest, the 41-year-old princess met with representatives from nine significant businesses, including Lego and Ikea.
The "Shaping US" campaign, which she began in January to promote awareness of how bettering conditions for children in their first five years "fundamentally shapes [their] whole lives," now includes this new phase.
"It affects everything from our ability to form relationships and thrive at work, to our mental and physical well-being as adults and the way we parent our own children," she said when launching the initiative, reports New York Post.
Kate explained, "I believe therefore that we need two things to really transform society for generations to come. The first is to prioritize creating working environments that provide the support and training your workforce needs to cultivate and maintain its own social and emotional wellbeing...The second is a more concentrated effort in supporting the social and emotional development of our youngest children. Because as with most human development, the key time to build these social and emotional skills in the first place is in the first five years."
"By focusing our collective time, energy, and resources to build a supportive, nurturing world around the youngest members of our society and those caring for them, we can make a huge difference to the health and happiness of generations to come."
She told the business leaders that it was time to think "radically" to "support" their workers to create a "better working culture," which would then improve the " world in which our children can grow, learn and live."
The princess reportedly told the gathered business leaders that such societal change is only possible with the backing of "Britain's most powerful business leaders," according to The Telegraph.
She concluded, "I truly believe that by investing in early childhood, with a specific focus on social and emotional development, businesses in turn will see in the future...better communication, better working relationships, improved resilience, employees finding better work–life balance, less stress, more patience and understanding and increased job satisfaction. Not only that, but the societal impact we could have, if we work together on this, could transform lives for generations to come. As the saying goes, it really does take a village."
The princess was greeted at the event by NatWest CEO Dame Alison Carnwath, who said: "Fundamentally, the growth of the economy is inseparable to the growth of our nation's children.
"The businesses represented in the room today all play a vital role in driving the change needed to ensure that children, families and communities up and down the country are empowered and equipped to meet their potential, both within and outside of our organizations."
Her white jacket is just the latest time she's worn Alexander McQueen, with the company's chief designer also responsible for her royal wedding gown.
Middleton, the wife of the heir to the throne Prince William, wore it with matching heels and dark-colored pants.
© 2023 Latin Times. All rights reserved. Do not reproduce without permission.