Princess Charlotte and her brother, Prince George, made their debut at the annual walk of the British royal family on Christmas day. This is a tradition of the royal family before they attend the church service at Sandringham on Christmas morning.
This year, the event made headlines again as this is the first time that 4-year-old Charlotte and 6-year-old George have joined the family on the walk to the Church of St. Mary Magdalene in Sandringham, Norfolk. Just like their parents, the siblings also greeted the crowd which had lined up along the pathway.
According to Daily Mail, Kate Middleton told the well-wishers who had waited for them as early as dawn that Princess Charlotte got off to "very early start" on Christmas Day. It was indeed an early start for the princess as she even stole the show by waving and greeting their supporters. What caught the most attention was when she also stopped and hugged Gemma Clark, a fan in a wheelchair.
It was said that 39-year-old Clark came from Long Sutton in Lincolnshire, and she was with her family. She gave Princess Charlotte an inflatable flamingo, and the child appeared happy with her gift. Later, she told the media that both Prince George and the princess were brilliant, and it just made her day when the two of them hugged her.
"I've never seen the royal family, ever," the publication quoted Clark as saying. "This is my first time at Sandringham and I would love to do it again."
In any case, the public already knew that Princess Charlotte and Prince George are making their Sandringham church service debut. The walk with their parents and the rest of the royal family was revealed last week by a source from the palace.
"George and Charlotte will make their Christmas debut, as long as they're both on good form on the day," a royal source told The Sun. "The royals walking to church on Christmas Day is a rite of passage, and so William and Kate didn't want to expose their children too early, but they feel they're old enough now."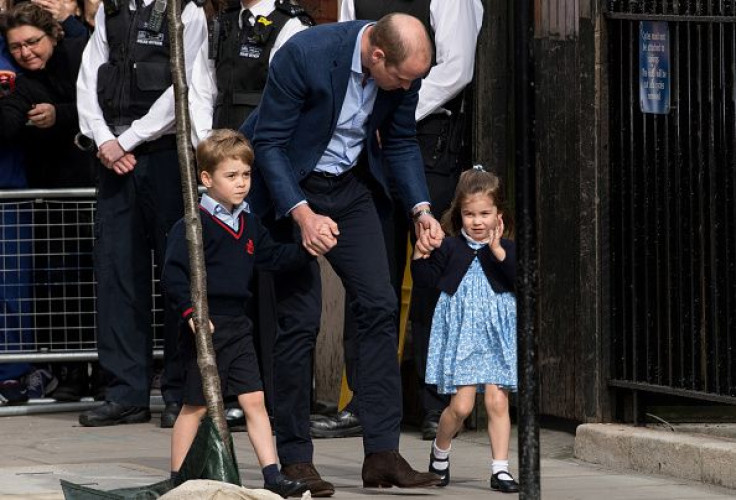 © 2023 Latin Times. All rights reserved. Do not reproduce without permission.