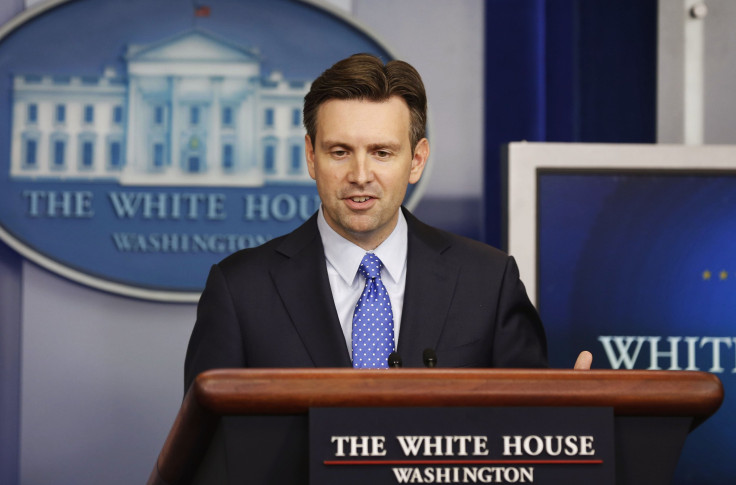 The White House responded to criticism of its immigration policies on Monday following mounting anger over the death of a San Francisco resident, Kathryn Steinle. Conservative press exploded after Steinle, 31, was allegedly shot by an undocumented immigrant while walking along Pier 14. The circumstances of the shooting are unclear. The immigrant, 45-year-old Francisco Sanchez, took responsibility for the shooting but claims that it was an accident. Despite the complexities of the case, Steinle is becoming the poster-child for tough-on-crime anti-immigrant conservatives.
On Sunday, Congressman Bob GoodLatte (R-Virginia) told ABC's This Week blamed both San Francisco and Washington for letting Sanchez, a seven-time felon and five-time deportee walk the streets.
"The federal government and San Francisco are wrong here, [...] There's fault to be borne by both."
On Monday, White House, responded to the controversy. Press Secretary Josh Earnest lashed back at Republicans who claim that Obama administration policies are responsible for Steinle's death. Speaking generally -- not the specifics of the case -- Earnest argued that Obama's policies would actually reduce violent crime by immigrants.
"I recognize that people want to play politics with this," Earnest said, according to The Hill. "The fact is the president has done everything within his power to make sure that we're focusing our law enforcement resources on criminals and those who pose a threat to public safety."
Earnest also argued that it was Republicans, not Democrats, who had made the country less safe by blocking comprehensive immigration reform in 2013.
"You'll recall that the piece of legislation that was blocked by Republicans in [the House] included the biggest-ever increase in border security," Earnest Said. "And that's why it's particularly disappointing that congressional action -- or congressional inaction, in this case -- has blocked efforts to put in place common-sense reforms that would be good for our country, good for our economy, and good for public safety."
Kathryn Steinle's family have largely avoided the immigration politics that have cropped up around her death. However, her mother Liz Sullivan reportedly acknowledged to NBC that she wished Sanchez would have been deported.
A memorial fund for Kathryn Steinle, organized by her brother, honors her interests in athletics and animal welfare. It's available here.
© 2023 Latin Times. All rights reserved. Do not reproduce without permission.